It's Jelly Roll Time!
Are you ready?  Have you saved the date?  Stocked up on Jelly Rolls and sustenance?
The Moda Designers love creating quilts with Jelly Rolls so we're going to share a few of them today.  (We'd share them all but that would be a lot.  A LOT.)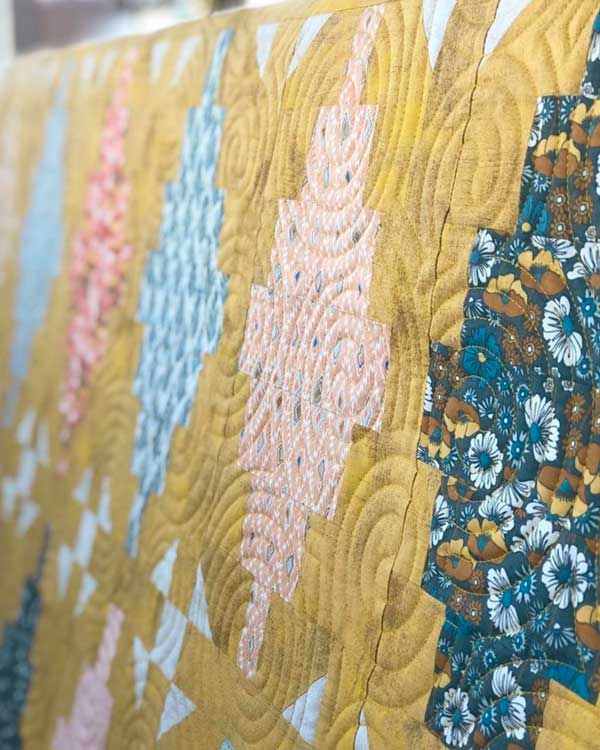 This is Apple Jack from BasicGrey.  The fabric is Cider, it's coming-in-November, and the designer of this 62" x 78" quilt is Audrey Tanke.  The pattern is BasicGrey - BG PAT027. 
Take It Easy by Lisa Bongean for Primitive Gatherings.  The quilt finishes at 72" x 78", and the collection is Redwork Gatherings.  (It's in shops now.)  Take It Easy is PRI 741.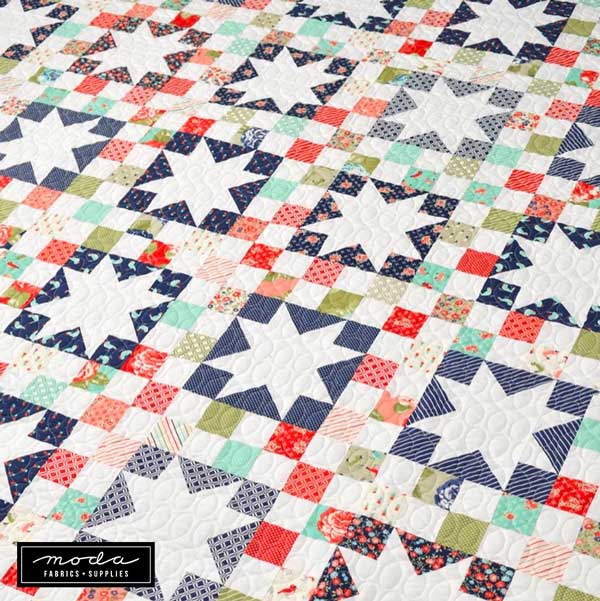 Hide & Seek by Camille Roskelley of Thimble Blossoms.  The collection used here is Early Bird, but the coming-in-October Shine On would be beautiful.  As would the in-shops-now At Home.  Finishing at 76" x 76", Hide & Seek is TB 234. 
Backroads by Corey Yoder is a two-fer.  With 2 Jelly Rolls and 5.25 yards of background fabric, you get two quilts!  The Backroads quilt in the background finishes at 72" x 84", the quilt in front is a generous lap-size.  While the quilts are shown in Lulu Lane, they'd be just as pretty in Apricot & Ash, or Holliberry.  Two Holiday quilts at once.  That works for us.  Backroads is CQ 114.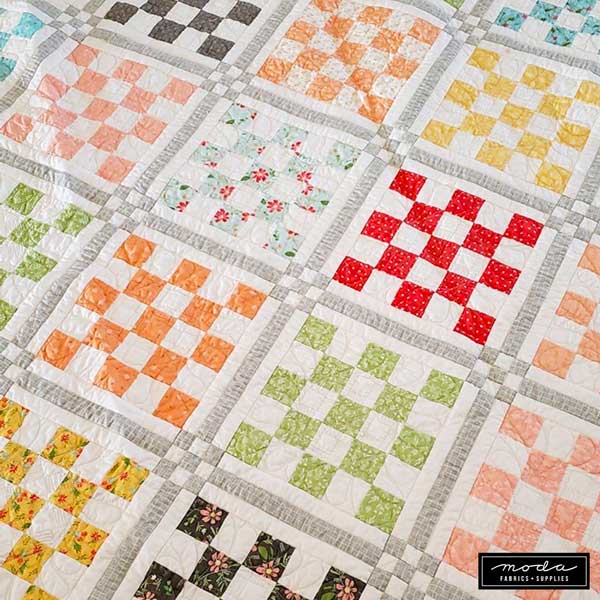 Sherri McConnell of A Quilting Life used Summer Sweet to make this Patchwork Garden.  Finishing at 80" x 80", this is QLD 185. 
Boo!  Made with Midnight Magic, this is April Rosenthal's spook-tacular Jelly Roll Hexagon quilt.  Boo finishes at 78" x 85", uses two Jelly Rolls, and it's PGP 157.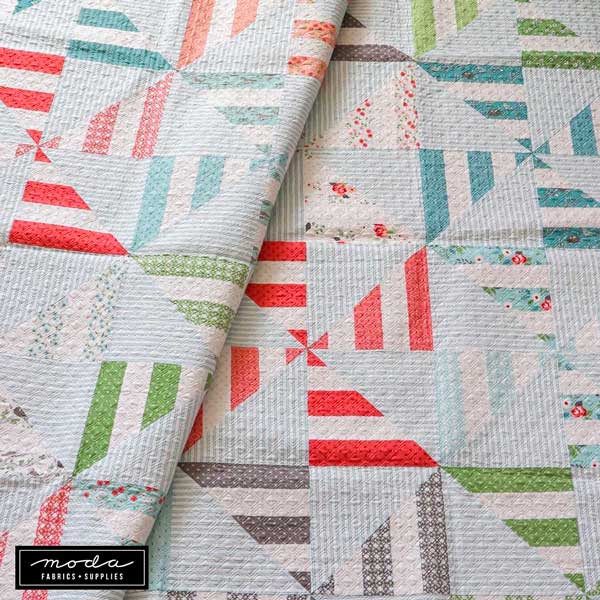 This is Vanessa Goertzen's Parade, from her terrific book Jelly Filled.  Vanessa, aka Lella Boutique, used her Nest collection for this quilt.  If you like Jelly Rolls, I hope you have this book because it has eighteen really good quilts.  Jelly Filled is from C&T Publishing, and it is #11343.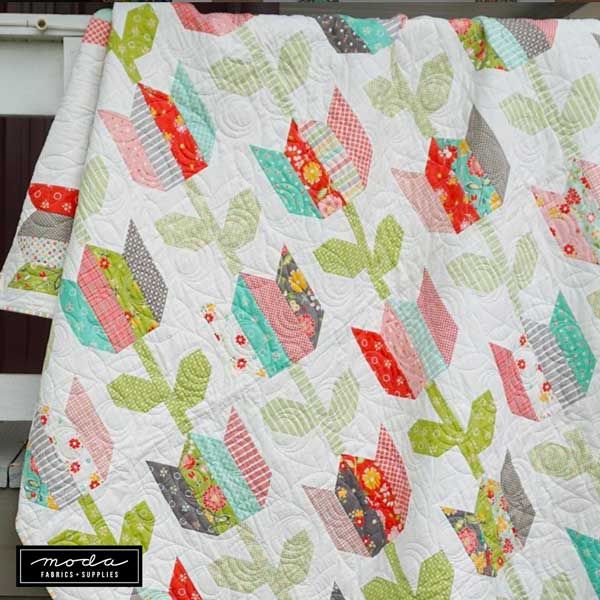 And finally, one more Jelly Roll quilt, another one from Corey Yoder.  This is Tulip Market and it's made with Corey's Flower Mill collection.  Finishing at 68" x 83", this is CQ 119.
For more Jelly Roll patterns and books, by Moda's Designers and many other talented Jelly Rolling designers - Jelly Roll Patterns & Books.
Remember, while you can't shop the Moda website, you can get ideas for books and patterns.  If your favorite quilt shop doesn't carry it, they might order it for you.
We'll be back with more Jelly Roll tips, quilts and projects next week. 
Until then, start planning!  Saturday, September 19 is ten days away!