Summer in the Country: Goose Pond
Summer in the Country: Goose Pond
Inspired by relaxing with friends on a lazy summer afternoon, porch swings, iced tea and laughter, Summer in the Country is here.  Using Back Porch by Me & My Sister Designs, this collection will be in shops in August.

YIELD
12" finished block
INGREDIENTS
From Fabric A, Cut:
(36) 2½" squares
From Fabric B, Cut:
(18) 2½" x 4½"  rectangles of various prints
If using yardage for background fabric, cut (3) 2½" x WOF strips of fabric. Cut into (36) 2½" squares.
INSTRUCTIONS
Step 1: Flying Geese
Draw a diagonal line on the back of each 2½" x 2½" background fabric squares. Place a background square right sides together on the right hand side of a 2½" x 4½" print rectangle. Sew along the line and trim ¼" away from the seam. Press out. Repeat on the left hand side, creating a fl ying geese block.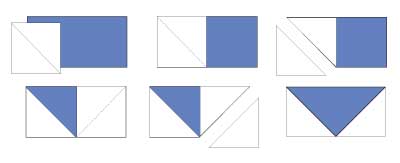 Make (18) fl ying geese units. Each flying geese unit measures 2½" x 4½" unfinished.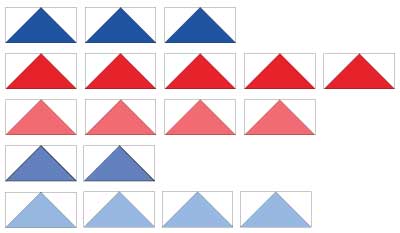 ASSEMBLE THE BLOCK
Join block units as shown. Trim block to 12½" unfinished size.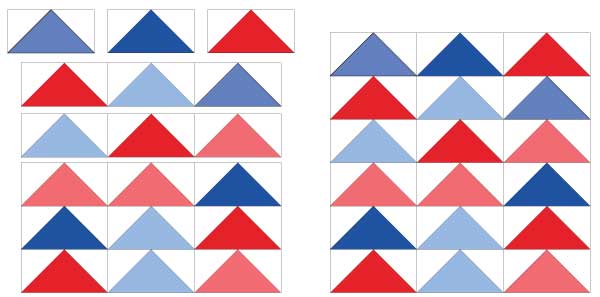 Susan Vaughan
If you missed any blocks -
Block 1 - Pinwheel Parade
Block 2 - Moonlight
Block 3 - Hay Baler
Block 4 - Evening Star
Block 5 - Lemonade