BH3 Block 5 - LOVE
With Valentine's Day on Friday, Brigitte Heitland's LOVE block just had to be this week's block. 
This paper-pieced block can be made in four sizes - 4", 6", 8" and 12" finished.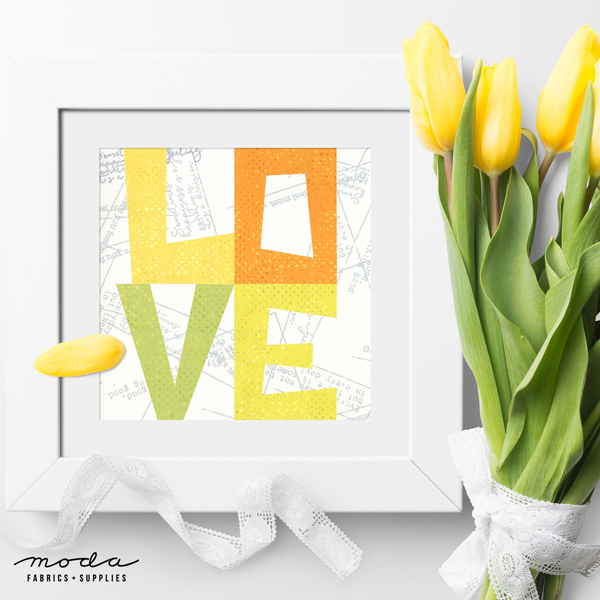 The instructions and paper-piecing foundations for LOVE are on Brigitte's blog -  Zen Chic blog.
The templates can be printed on your home printer, just make sure the setting is for 100% size.  If you don't have foundation paper, use the lightest, thinnest copy paper you have.  While a light-box makes foundation piecing a bit easier, it is not required.  
Be sure to check out what the other Block Heads are sharing - there are sure to be a few tips and variations:
You'll absolutely want to go to Brigitte's blog to enter to win this LOVE pillow!  Yes, she's giving this away!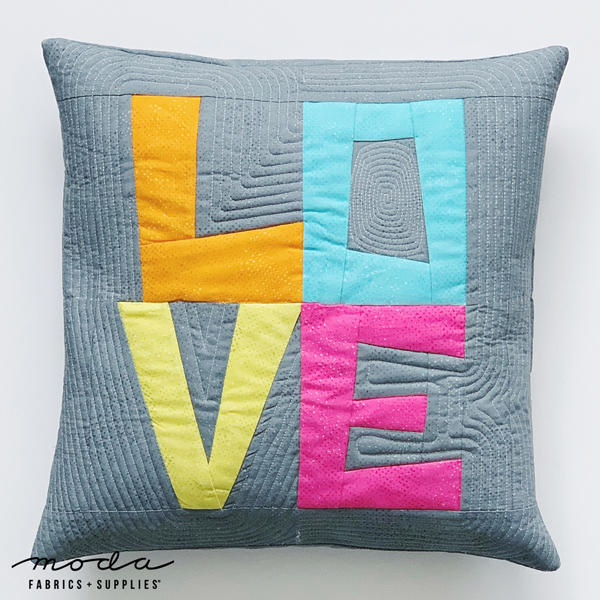 If you missed, find the instructions and foundation papers for LOVE - Zen Chic blog.
Be sure to check out the Block Heads Facebook Group and look for Block Heads 3 on Instagram - #modablockheads and #modablockheads3.
Wednesday is Block Heads day and it's a good day to go spread some LOVE.