BH3 Block 2 - Sunshine Star
BH3 Block 2 - Sunshine Star
Did you finish Star Crossed?  I hope so because we're ready for Block 2 - Sunshine Star by Sherri McConnell of A Quilting Life and Sherri & Chelsi fabrics.
This block can be made with five fabrics - four prints and a background.  Or it could be made with more.  It can also be made in four sizes - 4", 6", 8" and 12".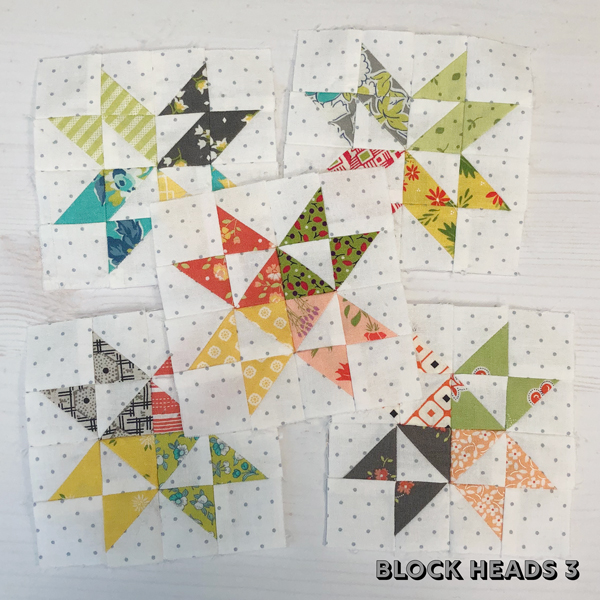 I might have gotten a bit carried away here... but I have a plan.  (At least that's what I'm telling myself.)
These blocks will finish at 4" and the two at the top are made with the same parts, I just turned the inside HTS to give it a slightly different look. 
Pressing!  I joined the four parts of each corner like a four-patch and "twirled" the seams to open them at the center.  I'd planned to do the same for the four parts but with all the points, I found pressing the seams between the four corners laid best when I pressed them open.  The same for the center seam joining the two halves.  A girl has to do what a girl has to do!
There are fourteen Block Heads this time around: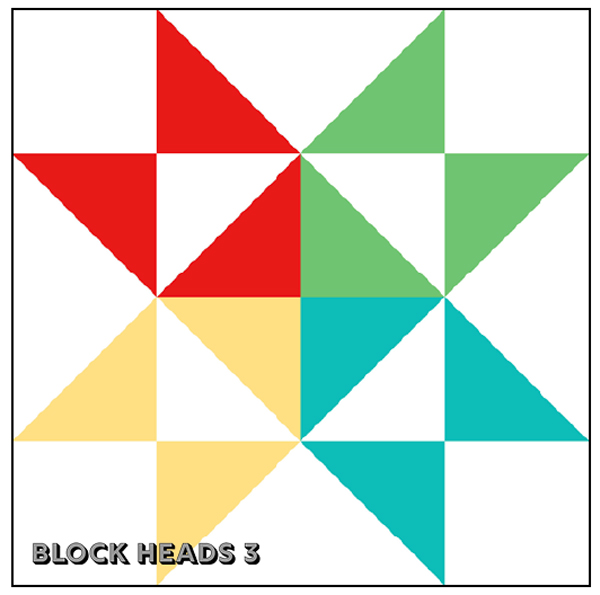 For the instructions to Sherri's Sunshine Star block - A Quilting Life.
Be sure to check out the Block Heads Facebook Group and look for Block Heads 3 on Instagram - #modablockheads and #modablockheads3.
Happy Block Heads Wednesday!