UnBoxed - Maria's Sky
Hello everyone! I'm excited to introduce you to my newest line, Maria's Sky, inspired by the life of Maria Mitchell. (Pronounced "Ma-riah".)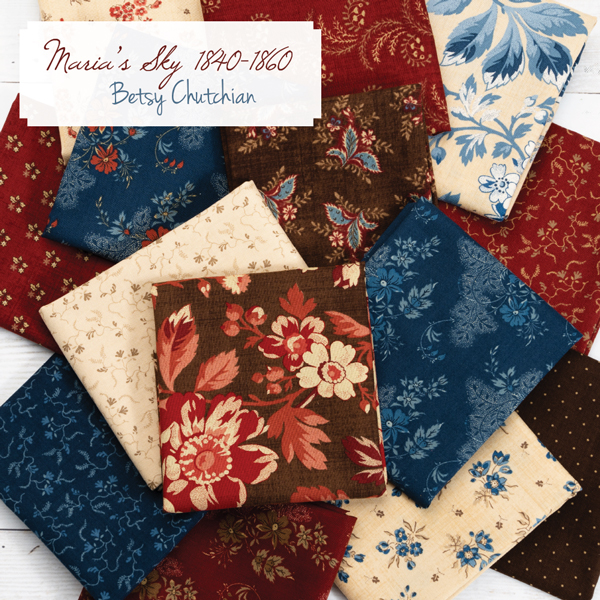 It's my pleasure to share just a glimpse into Maria's world. 
"Believe in yourself and all that you are." An appropriate quote for Maria in the mid 1800's  as for women today. Born in 1818, Maria Mitchell, lived most of her life on Nantucket where sea and sky dominated the course of life. Encouraged by her father, a teacher and amateur astronomer, Maria studied and excelled in mathematics and the study of the night sky.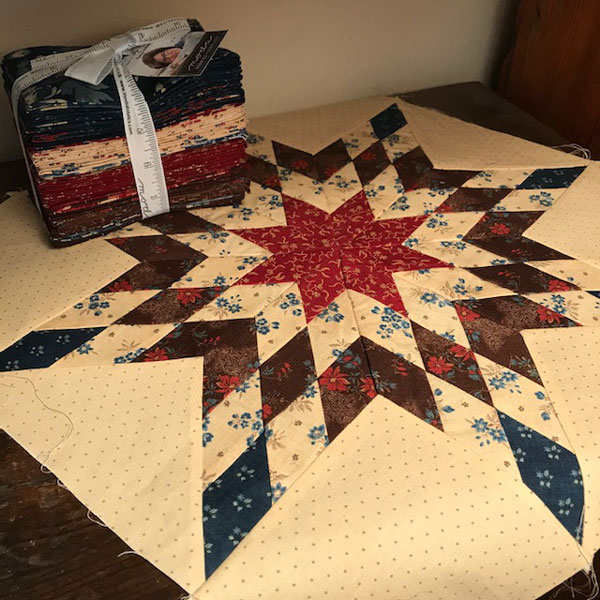 In 1847, Maria discovered a comet using a refracting telescope, aptly named Miss Mitchell's Comet. Honored at the Seneca Falls Convention, and awarded a gold medal by the King of Denmark, Maria went on to teach math and science, be a suffragette, and anti slavery advocate. In 1865, Maria was appointed a professor at Vassar College and continued to champion women's studies in math and science.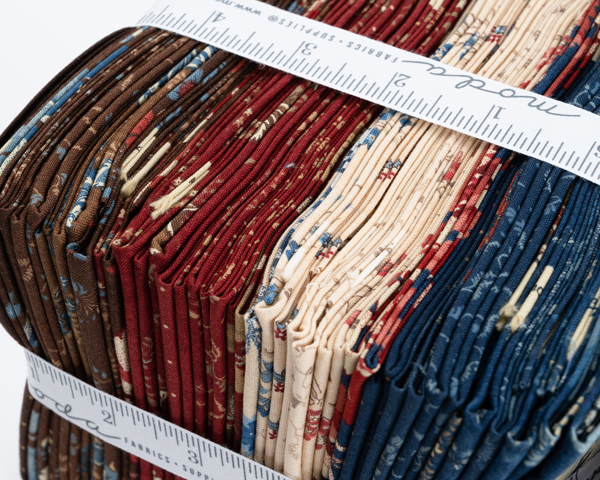 With Maria's story, and an antique quilt for inspiration, I created three quilts for this collection.
Miss Mitchell starts with a Mariner's Compass block, surrounded by stars that sparkle.  There are two versions of this quilt, Day and Night, or Light and Dark.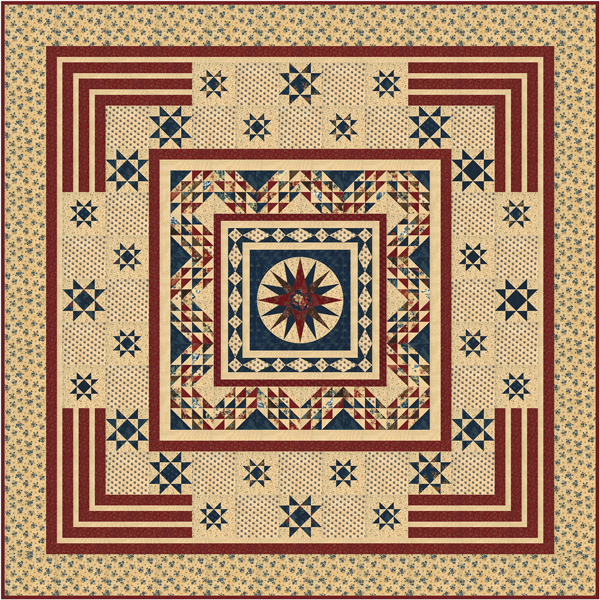 The quilts are the same through the middle border, it's the star blocks and alternating squares that are reversed.  The Day/Light version is a Moda Kit - No.31620.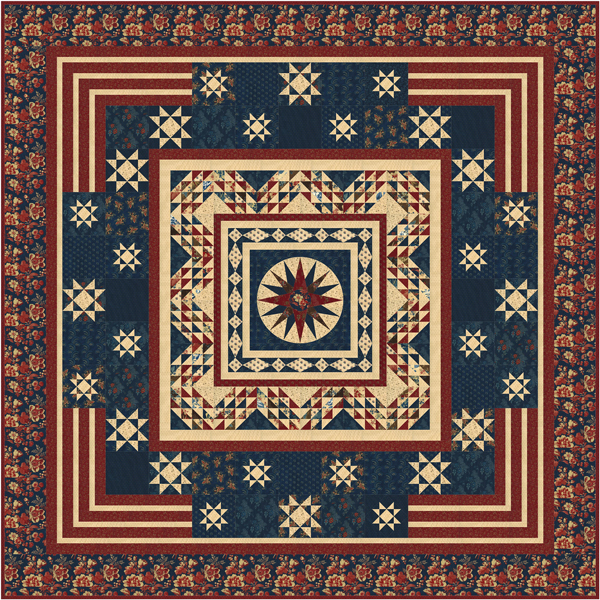 This is the Night - or Dark - version of Miss Mitchell.  The pattern is BCD1302, and the quils measure 82" x 82".
I love the richness of the Night version, so I pieced this quilt.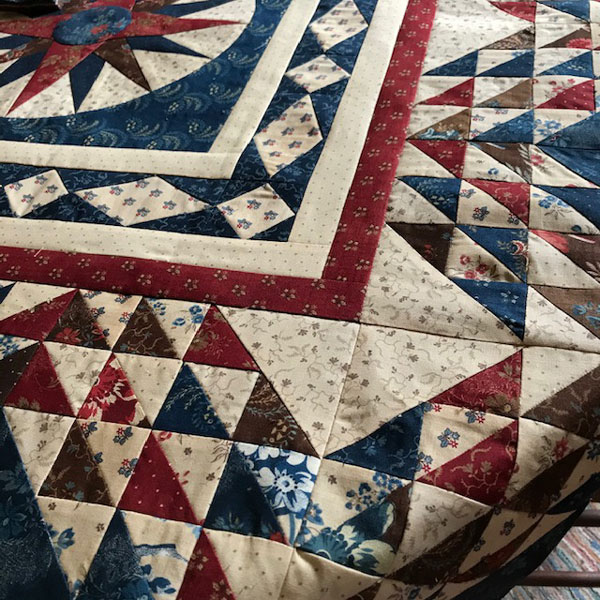 I'd hoped to get a picture of the quilt top in sunlight, but there were too many gray days this spring, and this needed to be quilted.  
The large floral print in this collection is one of my favorites, so I wanted a quilt that highlighted that.  This is Nantucket.
This is the Red version - it finishes at 63" x 76".  It uses #31620 25, and the pretty small floral 31626 17 for the alternating squares in the double-nine-patch blocks.
Nantucket Blue is made with #31620 18 for the blorders and large alternating squares, #31616 24 for the squares in the pieced blocks, and #31623 15 for the setting triangles.  
I pieced this one too, the rich blues and chocolate browns will be perfect in my home.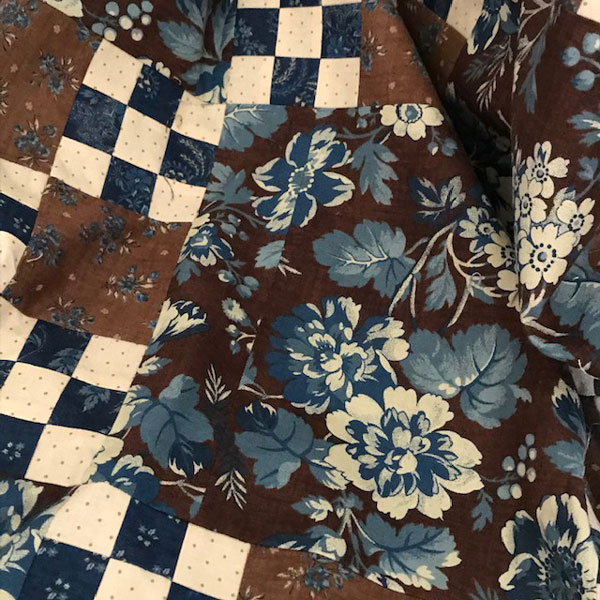 A couple of the blue prints are used in the nine-patches.  Nantucket is BCD 1303.
The last quilt is Blazing Stars.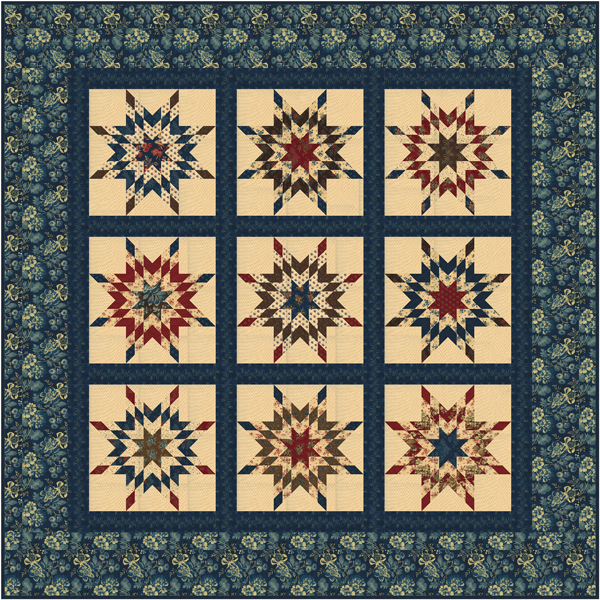 Nine large strip-pieced diamond stars with sashing and borders, Blazing Stars meausres 84" x 84".  It is BCD 1301.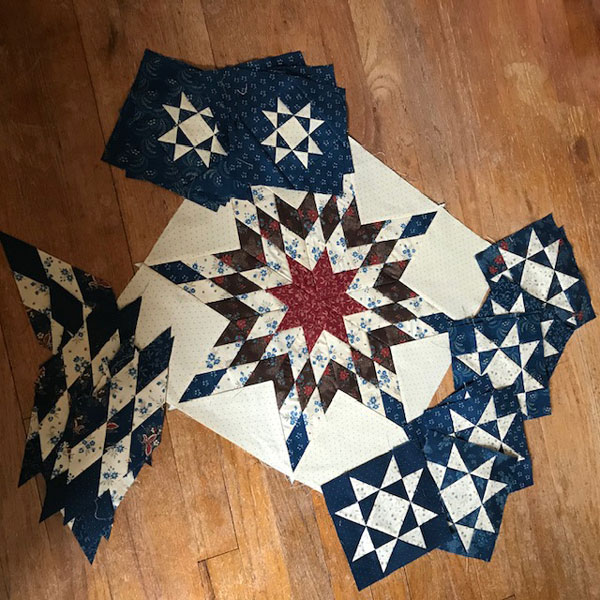 Parts of Blazing Stars and Miss Mitchell... I like working on multiple quilts at the same time.  There are times it seems scattered, but it also helps me stay focused.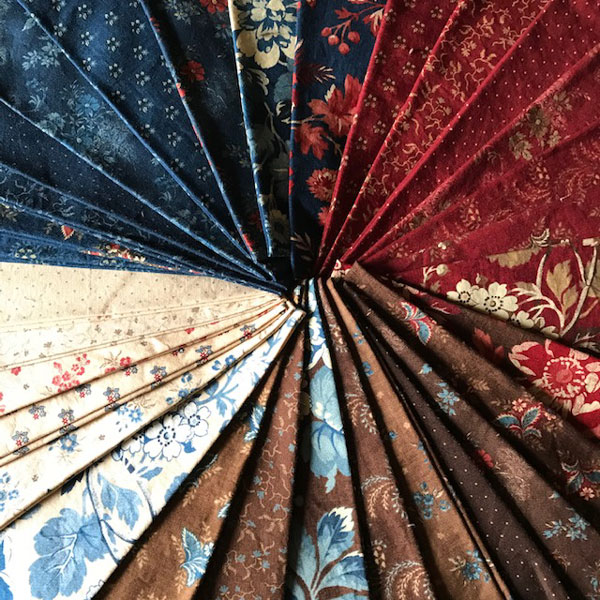 When I was asked how I would describe Maria's Sky, the words that came to mind are pretty (the florals), and rich.  
There are Fat Quarter and Fat Eighth bundles, Jelly Rolls, Layer Cakes, Charm Packs and Mini Charms for the collection.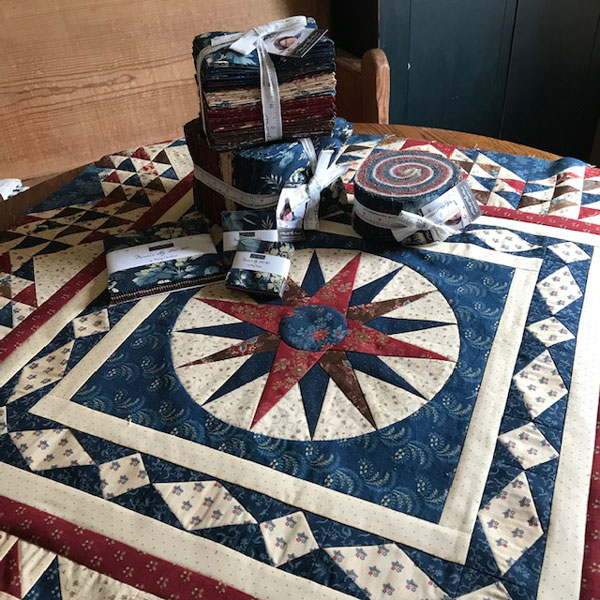 If you'd like to add Bella Solids to go with this collection, I recommend:
9900 13 Tan
9900 20 Navy
9900 150 Kansas Red
9900 427 Soil
I hope you enjoy Maria's Sky, and that you always believe in yourself, and all that you are.
Betsy
Be sure to ask about Maria's Sky at your favorite quilt shop.
For more with Betsy Chutchian -