Stitch Pink Block 13
It's Tuesday - Day 13.  Why Rock 'n Roll?  Because it's a twist on a very traditional block.
Sometimes you've got to let everything go - purge yourself.  If you are unhappy with anything... whatever is bringing you down, get rid of it.  You'll find that when you're free, your true creativity, your true self comes out.  Tina Turner
Block Instructions >> Block 13 - Rock 'n Roll.
Piecing the quarter-triangle squares.  As I wrote for Block 1 - Underdog, I like trimming to size so I cut the squares at 5-1/2" x 5-1/2".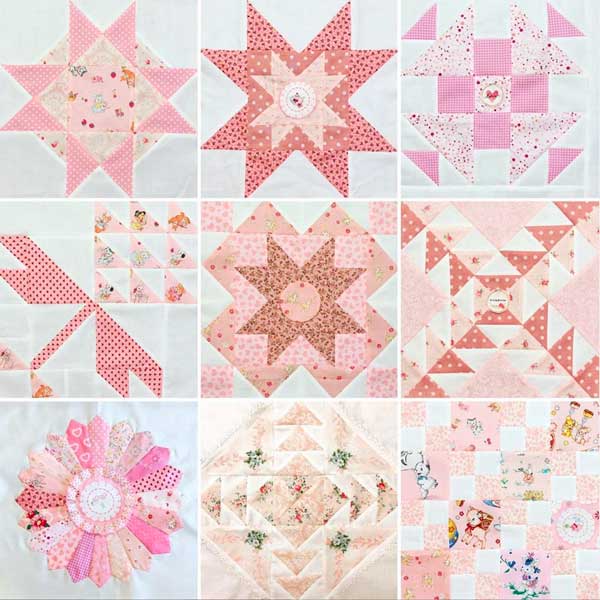 I wanted to share this beautiful collection of blocks by A.B. Halvorson on Instagram - she's @mermaidmamahawaii.  I love everything about these blocks, from the fussy-cutting to the embellishments.  It just makes me happy.
Archive?  You betcha.  It's here - Stitch Pink Archive.
More blocks - something other than pink?  We've got that too.  That's on Facebook and Instagram. 
Are you stitching?  We'd love to see.  We're using this hashtag - #ModaStitchPink.
I hope you turn up the music - any kind will do - and dance.  It's good for your soul.
Stay well.