BH4 - Block 3
Kouign Amann.  For most of us, that name means either YUM! or HUH?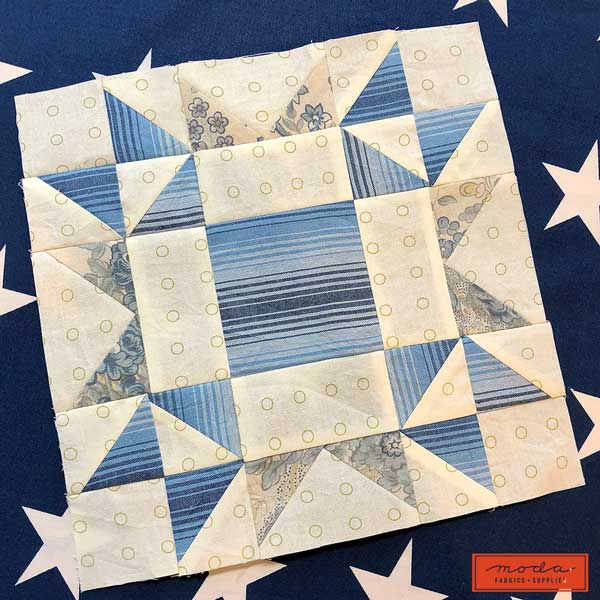 If your reaction was HUH?, Laurie shares the origin of the name in the Instructions.  
Laurie's blog post with the link to the Block Instructions can be found here - Minick & Simpson BH4 Block 3.
Instructions - Blockheads 4 Block 3 - Kouign Amann
We also have this Kouign Amann block made by Moda's Tammy V using Sincerely Yours by Sherri & Chelsi.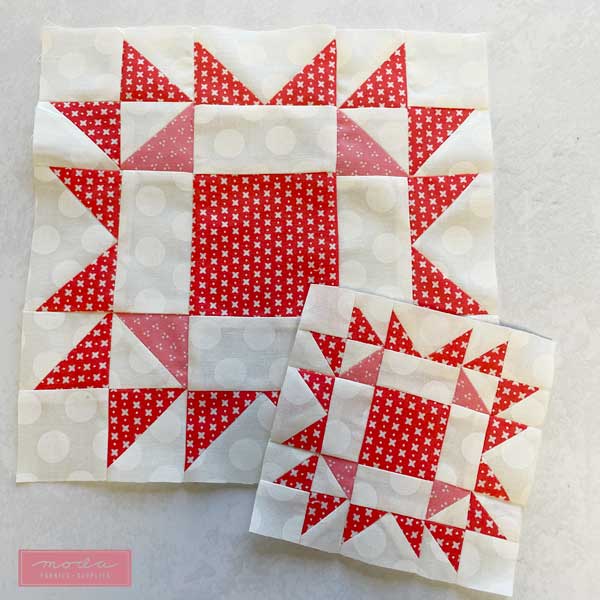 This is going to make the prettiest sampler quilt... the kind of quilt that would be perfect for one of Tammy's granddaughters.  
I'd also like to share a picture of the wrong side of the blocks so you can see that Tammy presses her seams open, or to one side, based on what works best for that piece and seam.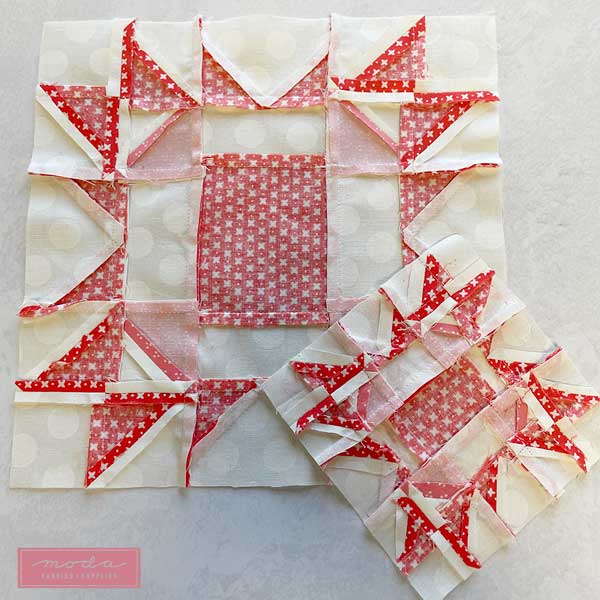 When there are a lot of seam junctions with points, Tammy will press the seams on HTSs open.  (Just so you know, this was flat and crisp before I started flipping it around for pictures.)
Her "motto" is to do what will work best for that seam, in that block, with that fabric.  Don't be tied to just one way of pressing, flexibility is the key.  
If you missed it earlier... Instructions - Blockheads 4 Block 3 - Kouign Amann 
We've continued to be asked how to join this quilt-along.  Just start making blocks.  It's really that simple.  Join the Blockheads Facebook group for ideas, inspiration, and a lot of great tips.  If you'd like to receive the blocks via e-mail, those are sent every Wednesday.  (Unless there is an "operator error" and they aren't sent until Friday - mea culpa on that one for Week 2.)  
To be added, you need to sign up here - Moda Blog Newsletter - we are not able to add you to the e-mail list.  Be sure to check the box for Moda Blog/Inspiration+Resources.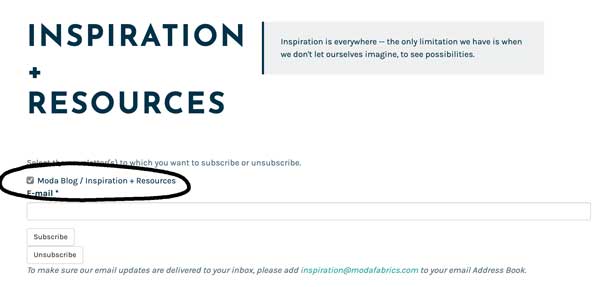 The e-mail is also sent in batches, so it doesn't always arrive first thing in the morning.
If you don't want the e-mail, and you want the block instructions on Wednesday morning, bookmark one of these two links and check back every Wednesday morning after 8:00 AM CST.
Blockheads 4 Bonus Block 1 - Roundabout.  (It will also be posted to the Facebook Group Files.). The Archive is also the best place to keep track of all the blog posts, Designer setting options, and other Blockheads-related posts.
We'll be back next week with Block 4.  
Have a terrific Wednesday!