BH3 Block 47 - Where To Go
BH3 Block 47 - Where To Go
Every morning, Brigitte asks herself "Where To Go?"  From values to goals, destinations to purpose, what does she want to do with her time, and her energy?
So when it came to naming a block with arrows, the choice was an easy one. 
Where to Go can be made in all four sizes - 4", 6", 8" and 12".  The instructions can be found on Brigitte's blog - Zen Chic.  
In addition to the block, Brigitte is sharing two terrific ideas for what else can be made with this Where To Go block. 
How clever and cool is this placemat?  (Salad recipe not included.)
And this quilt.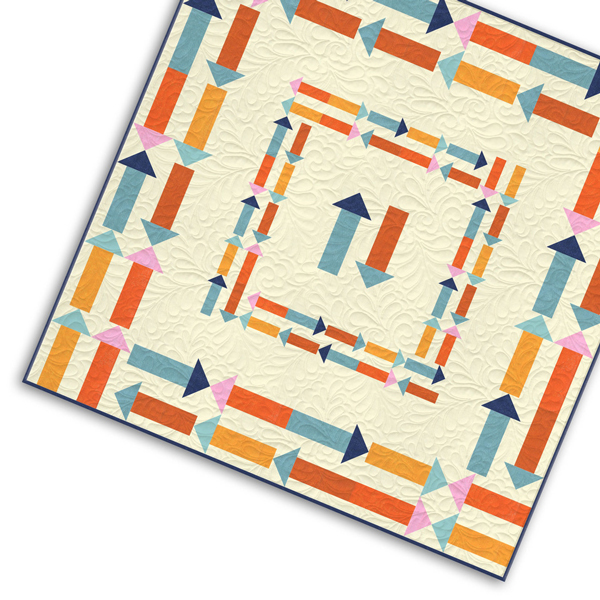 Total Confusion.  That's what Brigitte is calling this small quilt made with two sizes of Where To Go.  Wouldn't this make a great quilt for kids?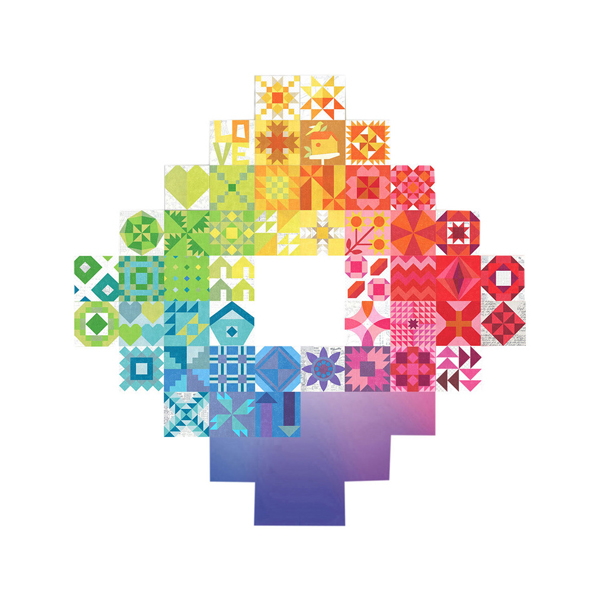 Forty-seven blocks down, nine to go.  This is the digital layout of Brigitte's Block Heads 3 quilt design.  All of her blocks are 6" finished, and the quilt will finish at about 80" x 80" with borders.  Made entirely with fabrics from her Modern Backgrounds and Spotted collections, the quilt is dynamic and bold. 
If you don't know Where to Go, the instructions for the block can be found on Brigitte's blog - Zen Chic.

If you're missing any of the Block Heads 3 blocks - Block Heads 3 Archive.   (It is updated every Wednesday and Friday - blog link on Wednesday, pattern link on Friday.)
There is also a Block Heads 2 Archive.  
Have you been inspired by the designers' blocks?  They're beautiful and the variety of color palettes, scrappy mixes, and block variations has been a treat to see.
Stay well.  And stay safe.