BH3 Block 46 - Roses
Roses.  In quilts, they symbolize love and marriage, two recurring themes in Jan Patek's quilts.  Married to Pep for fifty years, she has marked time with stories in her quilts.  So it's fitting that her fourth Block Heads 3 block is part of that story.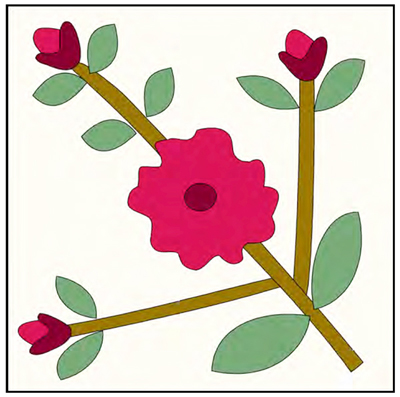 Roses can be made in all four sizes - 4", 6", 8" and 12".  The instructions can be found on Jan's blog, usually with tips on appliqué - Jan Patek Blog.  If you're new to appliqué, Jan also has several terrific teaching videos.
If appliqué isn't your "thing", there will be at least one alternate block on Friday.  We'll share the links on the Block Heads 3 Archive.
I wanted to share some of Jan's quilts today, rather than just blocks.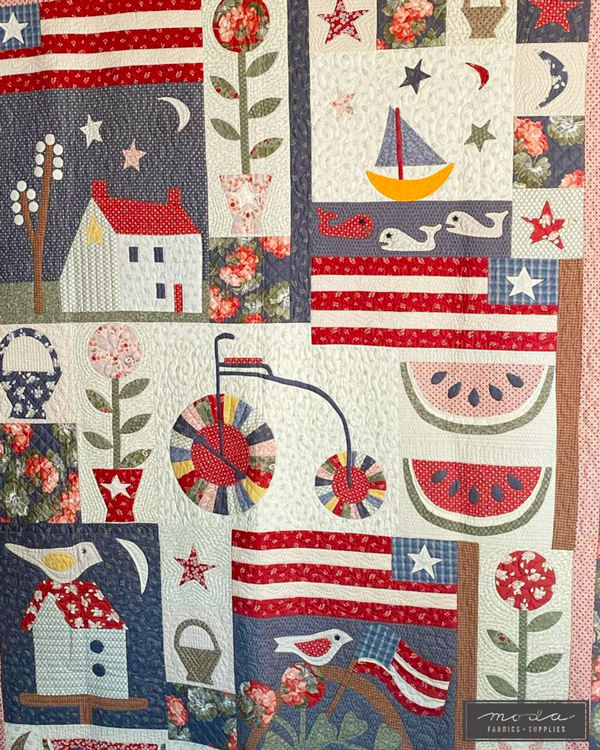 This is Jan's Front Porch quilt, circa 2014.  Made with fabrics from her Front Porch collection, Jan hangs this quilt every summer.  A mix of appliqué and piecing, it measures 74" x 98".
This is Jan's fnished Sampler from Block Heads 1.  Forty-eight 6" blocks surround Jan's iconic appliqué House block.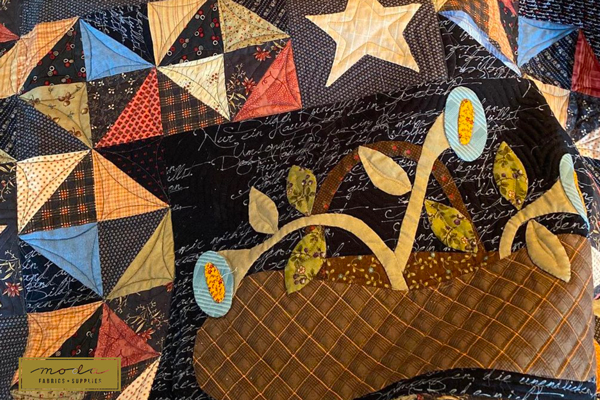 Midnight Garden.  Jan did this as a Mystery Quilt in 2018.  I love the mix of fabrics and colors, especially the use of Modern Backgrounds Ink by Brigitte Heitland for a few of the backgrounds.  (It is 1580 29 and it is no longer available.)
If you missed it, the instructions for Roses can be found here - Jan Patek's Blog.

If you're missing any of the Block Heads 3 blocks - Block Heads 3 Archive.   (It is updated every Wednesday and Friday - blog link on Wednesday, pattern link on Friday.)
There is also a Block Heads 2 Archive.  
Have you been inspired by the designers' blocks?  They're beautiful and the variety of color palettes, scrappy mixes, and block variations has been a treat to see.
Stay well.  And stay safe.