BH3 Block 41 - Bachelor Buttons
BH3 Block 41 - Bachelor Buttons
Tomorrow would have been set-up day for Fall Quilt Market 2020, and we would be visiting with Jen Kingwell, and her sweet husband, Richard.  As much as we love seeing Jen's fabrics in the office, and seeing her sweet face and quilts via Zoom and video, it's just not the same.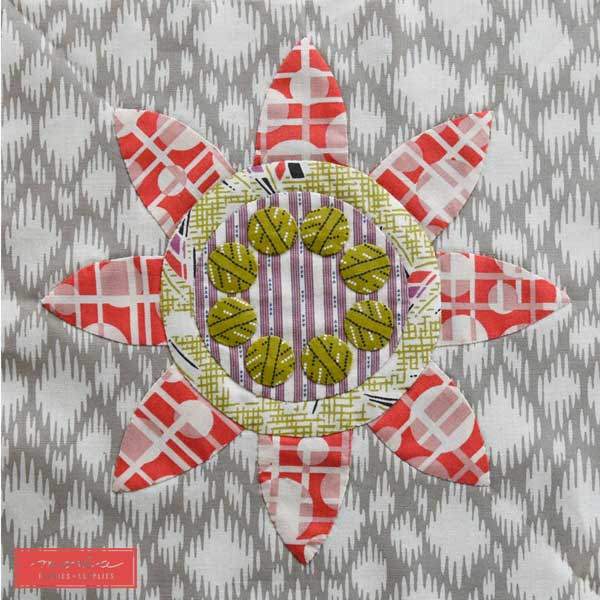 This is Jen's block - it's made with her in-shops-next-month Winkipop collection.
One thing to note - the size of the leaf template is a bit large.  The template was drawn without seam allowance, and several stitchers are finding that they're too big-long for the vertical and horizontal leaves without overlapping them quite a bit in the center.  If you need your block to be a certain size, adjust the size-length of the leaves and double-check the block size before stitching.
Jen's block is Bachelor Buttons and it can be made in all four sizes - 4", 6", 8" and 12" finished.  Yes, it is appliqué.  The instructions for the block can be found here - Jen Kingwell's Blog.
We're also sharing our sweet Jan's version of Block 41.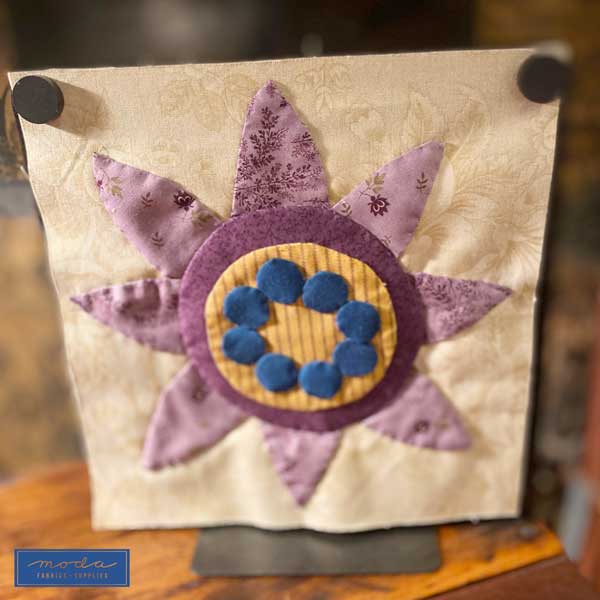 Do you do hand-appliqué?  I love that both of these ladies will be stitching while visiting and chatting with others.  That's harder to do with sewing machines... it gets a bit noisy. 
At Market, Jen would have debuted two terrifically versatile new collections - Low Volume Lollies and Low Volume Wovens. (These will be in shops in April 2020.)
I hope you know - and love - Jen's Lollies.  (They're some of my favorite fabrics.)  Each Lollie is eight vertical "strips" measuring a little over 5" wide, with different prints and colors that all work well together.  Lollies have been included in each of Jen's collections.
With the Low Volume version, the color palette is limited to shades of white, gray and black.  They're perfect blender prints.  They're also the easiest way to get several different prints that you know work together.  (You know... if you like that really scrappy look that Jen does so spectacularly.)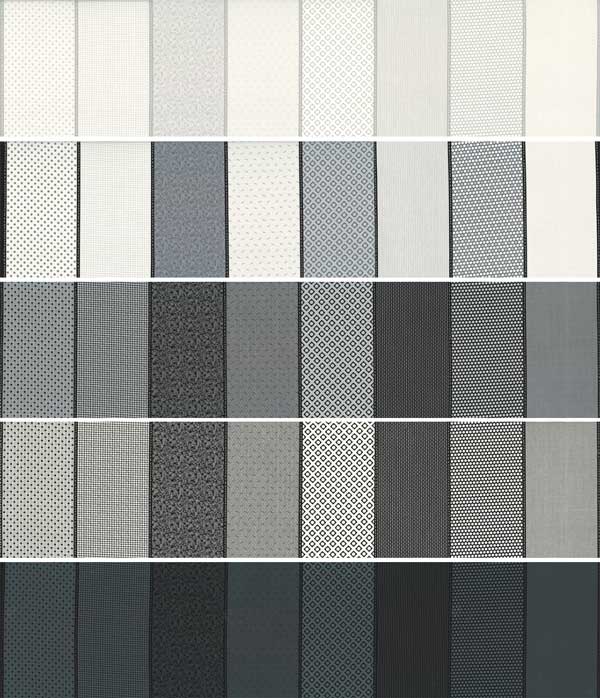 It's not a fancy picture but I hope this illustrates what each of the five Low Volume Lollies looks like.  If you'd like to add Low Volume Lollies to your stash, they're available as yardage, as a half-yard bundle that includes each of the five different colorways, and as a Dessert Roll.  This Lollies roll includes 10 strips, two of each print, and each strip measures 5" x 42" wof.  (Think of the Dessert Roll as being almost two Charm Packs - it can be cut to make 80 squares that measure 5" x 5".)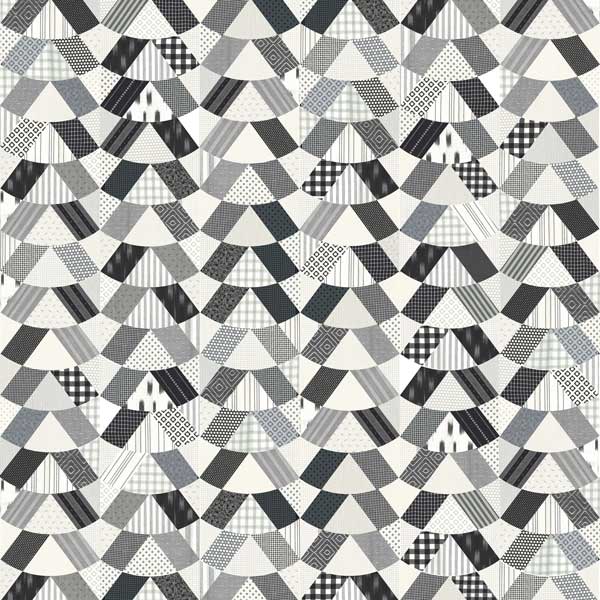 Jen's Cloud Club is perfection!  Using the Lollies and the Wovens, this 72" x 72" quilt is fat-quarter-friendly, and is made with Jen's Cloud Club Tempter Template.
If you need some Jen-fabric now - April 2020 is still months and months away - Winkipop will be in shops next month.
I really do love this collection.  (A WIP on the list.  Do you have those?)
Again, the instructions for Bachelor Buttons can be found on Jen's blog - Jen Kingwell Blog.
If you're missing any of the Block Heads 3 blocks - Block Heads 3 Archive.  (It is updated every Wednesday and Friday.)
There's also a Block Heads 2 Archive. 
Be sure to check out what the other Block Heads are sharing - there are sure to be a few tips and variations:
Be sure to check out the Block Heads Facebook Group and look for Block Heads 3 on Instagram - #modablockheads and #modablockheads3.
Today and every day, stay well and be good to yourself.