BH3 Block 14 - Joanna Figueroa
BH3 Block 14 - Joanna Figueroa
More than twenty-five fabric collections for Moda, hundreds of patterns and a dozen books for Fig Tree & Company, and now she's raising chickens. 
This is Nugget.  Joanna preferred that to Drumstick, her husband Eric's other suggestion.
You're probably more familiar with this kind of picture from Joanna and Fig Tree.
One look and you know it's Fig Tree.
Joanna is making her Block Heads blocks and quilts using red and creams, and it's going to be beautiful.
This is Summer Breeze - Block 14.  (I know, it's the last block of Round 1!)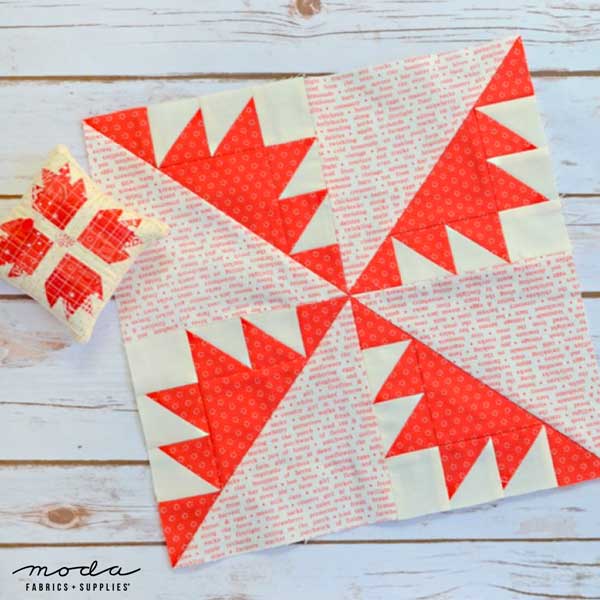 Summer Breeze can be made in three sizes - 6", 8" and 12" finished.  The instructions can be found here - Joanna's Fresh Figs blog.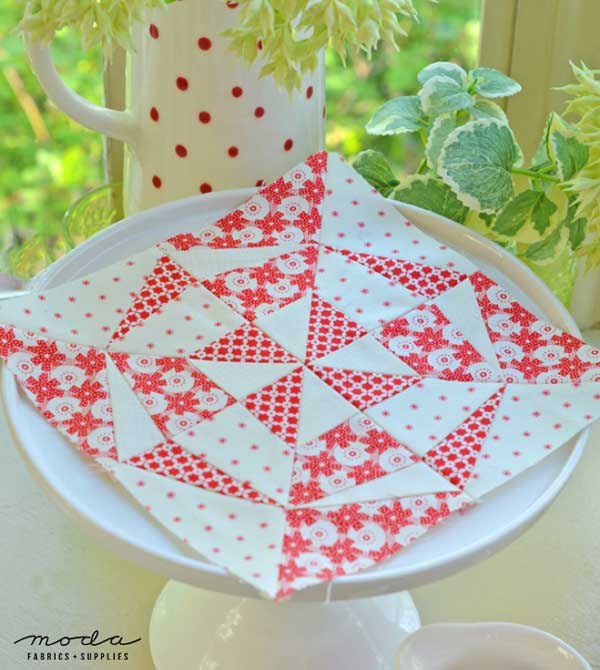 This is The Baldwin - Block 13 from Jen Kingwell made with Joanna's reds and creams.
Janet Clare's Hampshire Star - Block 12 - Figgy style.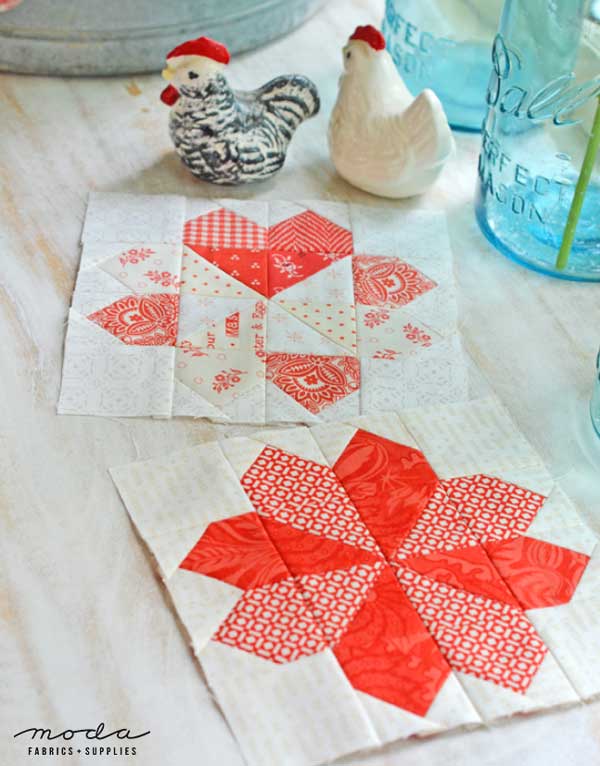 Block 11 is Blooming Love by Robin Pickens, done with Joanna's reds and creams.  
I'm thinking I might need to copy these blocks... just saying.
This is going to be so good.  Classic.  But not old-fashioned.  
For the instructions for Summer Breeze can be found here - Joanna's Fresh Figs blog.
If you have missed the instructions for any blocks - Block Heads 3 Archive.  (It will be updated every Wednesday and Friday.)
Be sure to check out what the other Block Heads are sharing - there are sure to be a few tips and variations:
Be sure to check out the Block Heads Facebook Group and look for Block Heads 3 on Instagram - #modablockheads and #modablockheads3.
It's Wednesday.  It's a good day to enjoy a Summer Breeze.  Even though it's April.
Stay safe.