BH3 Block 13 - The Baldwin
BH3 Block 13 - The Baldwin
While Jen Kingwell had been quilting for many years, and her Amitie Textiles shop was well-established, many of us first encountered her and her amazing quilts at Spring Market in May 2014.  Steampunk.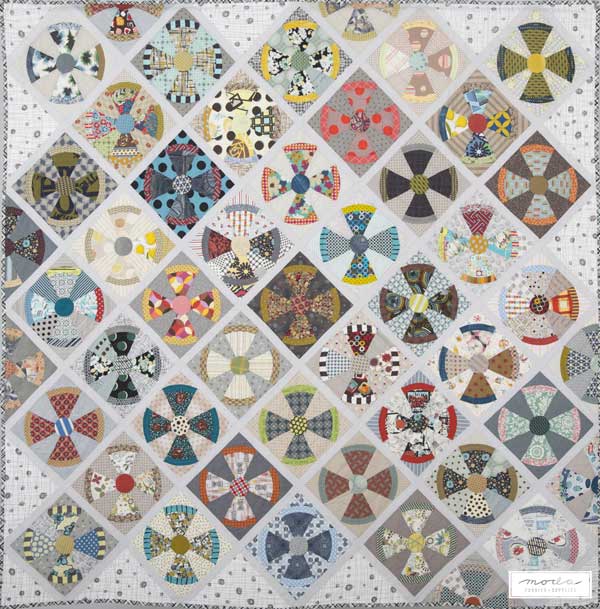 Bucket list.  
Today is Jen's day for Block Heads and she is sharing Block 13 - The Baldwin.   
The Baldwin can be made in four sizes - 4", 6", 8" and 12" finished.  The instructions include the paper-piecing foundations for all four sizes. The instructions and foundations can be found on Jen's blog - Jen Kingwell ~ Blog.
While Jen is crazy busy finishing new patterns and quilts, two new Block of the Month patterns and who knows what else, Luisa Baum has been making the blocks.  Luisa is an Amitie quilter, teacher, pattern tester and friend.
Luisa's version of Block 12 - Hampshire Star by Janet Clare.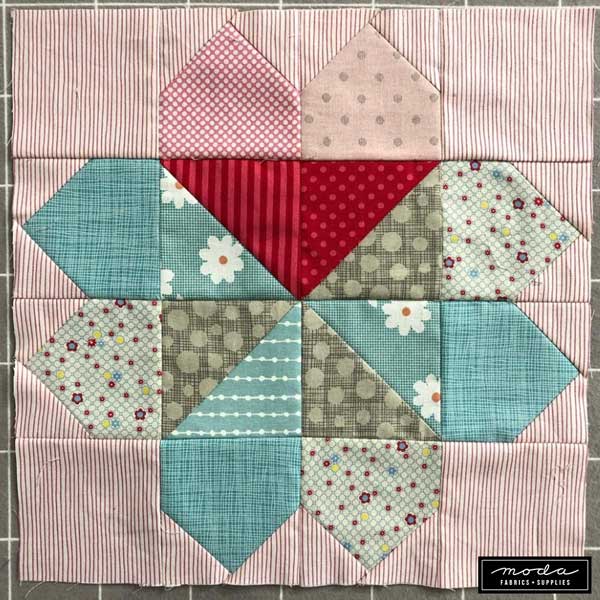 Luisa's Blooming Love - Block 11 by Robin Pickens.
I need to share Cotter.  This was one of Jen's new quilt patterns and template sets at Fall Market last year.  (Bucket list.)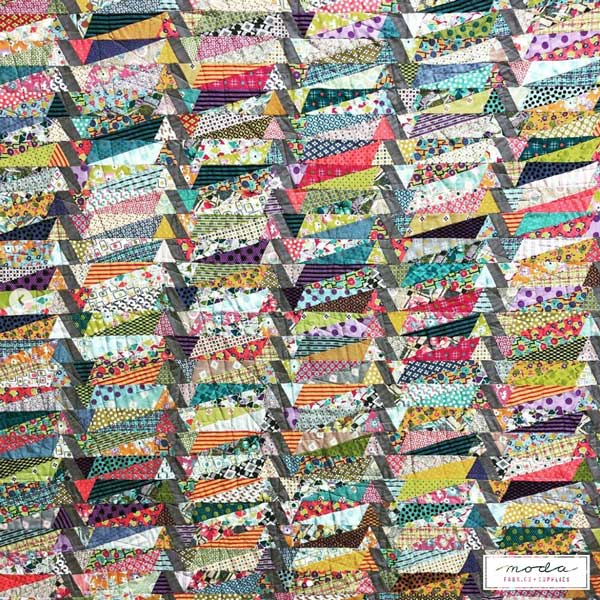 Made with a big mix of fabrics from Jen's collections and Lollies, Cotter is as scrappy as it gets.  The black stripe fabric in the angled pieces is from her coming-in-May Grainline Wovens.    
For the instructions and templates for The Baldwin can be found here - Jen Kingwell's Blog.
(Pssst... if you love Cotter, you might be able to find a kit on Jen's website.)
If you have missed the instructions for any blocks - Block Heads 3 Archive.  (It will be updated every Wednesday and Friday.)
Be sure to check out what the other Block Heads are sharing - there are sure to be a few tips and variations:
Be sure to check out the Block Heads Facebook Group and look for Block Heads 3 on Instagram - #modablockheads and #modablockheads3.
It's Wednesday.  It's a good day to go make The Baldwin.
Stay safe.