BH3 Block 11 - Blooming Love
BH3 Block 11 - Blooming Love
Robin Pickens' work now starts from her heart and blooms with color, happiness and inspiration. She loves to create.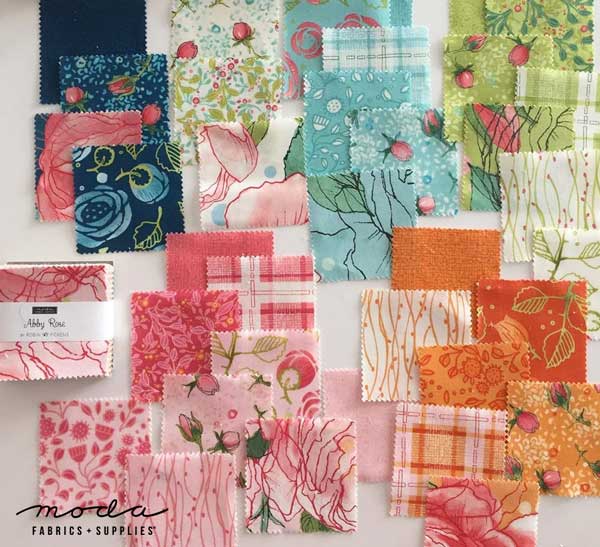 This is Robin's latest collection - Abby Rose.  It's in shops now and it's even better in person. 
Robin is sharing Block 11 today - Blooming Love.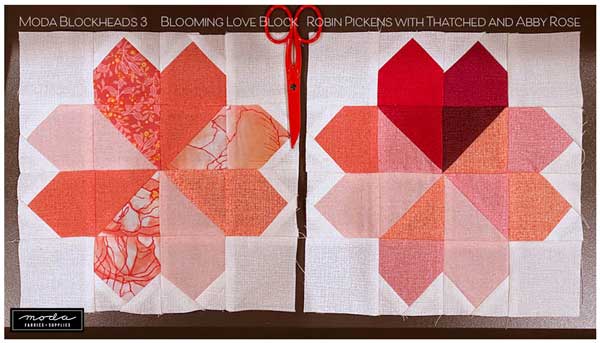 Blooming Love can be made in all four sizes, and the instructions can be found on Robin's blog - Robin Pickens.
This is Robin's version of Windmill - Block 10.  She's been making all of her blocks using her Thatched collection - a textured solid in a glorious color palette. 
Toas - Block 9.
And Block 8 - Nine-Patch.  Thatched with a bit of Abby Rose mixed in.
For the instructions to Blooming Love - Robin Pickens.
If you have missed the instructions for any blocks - Block Heads 3 Archive.  (It will be updated every Wednesday and Friday.)
Be sure to check out what the other Block Heads are sharing - there are sure to be a few tips and variations:
Be sure to check out the Block Heads Facebook Group and look for Block Heads 3 on Instagram - #modablockheads and #modablockheads3.
Have a good Block Heads Wednesday!