Winkipop by Jen Kingwell
Ahh... Winkipop!  How I love thee!
That's how Jen Kingwell introduced this new collection.  Inspired by photographs of the beaches near her shop on the Surf Coast of Victoria, Australia, the colours reflect the setting sun, summer grasses, and winter clouds.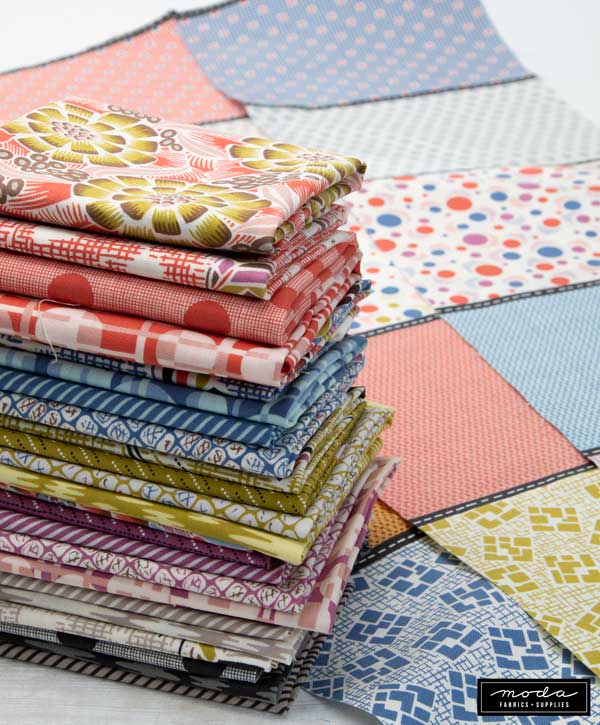 The prints and colours feel modern.  And vintage.  That makes them distinctively, uniquely Jen, doesn't it?
Who better is there to show you her new collection and patterns than Jen?
To see the full collection - Winkipop.
Of course we have a few Winkipop projects to share.
This is Antique Stars from the book, Jen From One Block.  (JKD 5262.) 
We had some fun making Winkipop pillows using three of Jen's Postcard Project templates.
From top to bottom - Postcard Project #10 Propeller II - Postcard Project #8 Two Tone Tumbler - Postcard Project #9 Propeller I.  
The templates are perfect for scraps and pre-cuts.  Use them by themselves or mixed together, to make a small project or a bigger quilt.  While a few of the templates are more easily joined by hand-piecing, they are still machine-piecing friendly.
Adding a strip of selvage to the back of the pillow is optional.  
But it's a quirky addition.
Winkipop.  We love thee too. 
Look for Winkipop at your favorite shop in November.