Stitch Pink Block 9
Breaking Rules.  Why?  If you obey all the rules, you miss all the fun.  Katharine Hepburn.
When it comes to making quilts, do it your way.  Actually, that applies to a lot of things, doesn't it?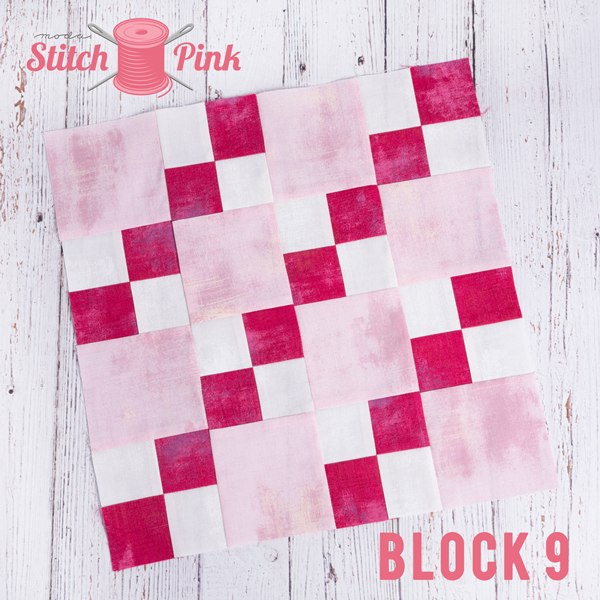 Block Instructions >> Block 9 - Breaking Rules.

There isn't much to share about this block, other than have fun. 
One more quote to share, it's been attibuted to many, including Mark Twain and Audrey Hepburn.  
Life is short, break the rules, forgive quickly, kiss slowly, love truly, laugh uncontrollably, and never regret anything that made you smile. 
We hope you've seen the blocks everyone is sharing on Facebook and Instagram at - #ModaStitchPink.  Have we seen yours?
If you've missed a block, be sure to check here - Stitch Pink Archive.
Blocks by e-mail?  I'm sorry but I can't add you to the e-mail list.  While I appreciate the "please" and "thank you", that capability is still not in my toolbox.  So if you'd like to be added, here is the link to the sign-up >> E-mail Sign-Up.
I hope something made you smile today.