Stitch Pink Block 22
Something Special because basket blocks always remind me of several lovely, very special friends.     
Block instructions >> Block 22 - Something Special.
I wanted to share some of the Stitch Pink works-in-progress that have been shared on social media.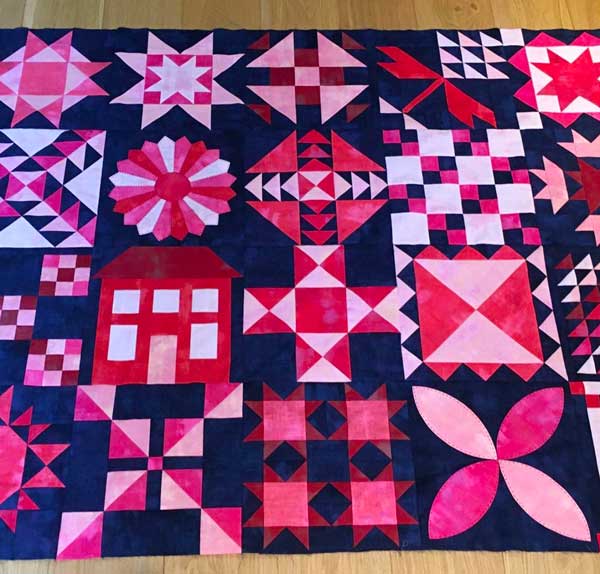 Tracy of @daydream_sewing.  Tracy is using all Grunge fabrics, various shades of Pink and Red, on a Navy Grunge background.  You know this one is even better in person.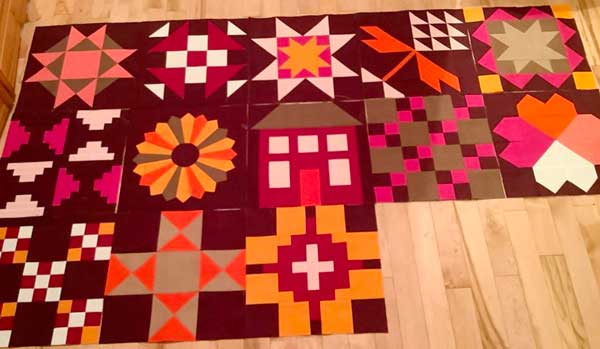 Freda of @fredamo.  Using Robin Picken's Thatched, and a colorway that commemorates Ovarian cancer, Freda's blocks have a rich, fall feel.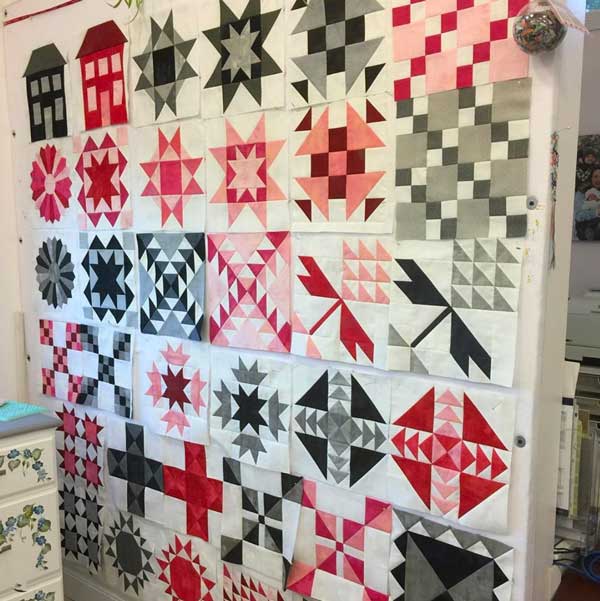 Margaret of @margaretleuwenquilting.  Margaret is making two quilts, two sets of blocks.  I love how the two mix so well.
As we wrote on our social media posts today, we hope you'll take a few moments today to tell the people in your life that they're loved, and valued.  In good times, and while facing challenges, it matters.  And you never know when it makes all the difference in the world.  
We also want you to know that we are so grateful and appreciative of you.  Not just that you create with Moda fabrics, but that you've chosen to come along with us on this journey.  This wouldn't be any fun without you!
Is this your twenty-second block?  No?  Whichever one you're missing can be found here - Stitch Pink Archive.
#ModaStitchPink on Facebook and Instagram is the place to see what others have made, and for you to share your blocks. 
Here's hoping that your day is something special.  Stay well.