Scrappy Celebration- Week 3
Scrappy Celebration- Week 3
Man oh Man, It has been so fun to see everyone quilting along on Scrappy Celebration. Fun and easy blocks in so many combination of colors is just what I was hoping everyone would embrace. Welcome to week 3.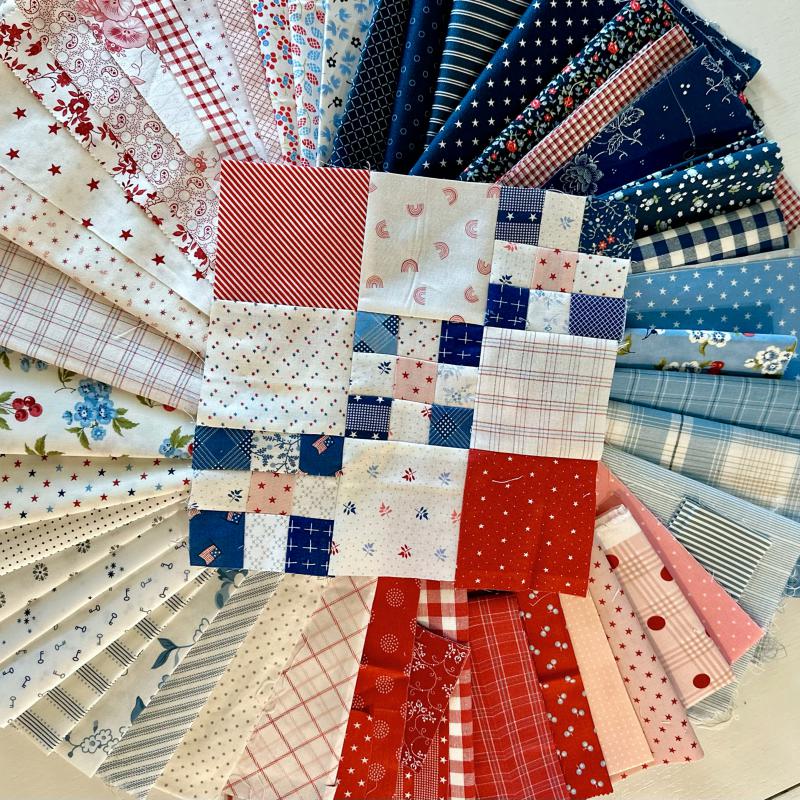 Mistakes happen!
When I started making block D, I completely mis-read the quanitity of blocks I needed to make. Since I thought I needed to make more than I actually did, I decided to strip piece the blocks, so including some tips for the process is a win-win. I cut strips from assorted Moda Layer Cakes ( 10" squares) sewed them into sections for the nine patches. Not always recommended but I do layer my fabrics and cut mulitple sections at once, making sure I have a fresh blade in my rotary cutter.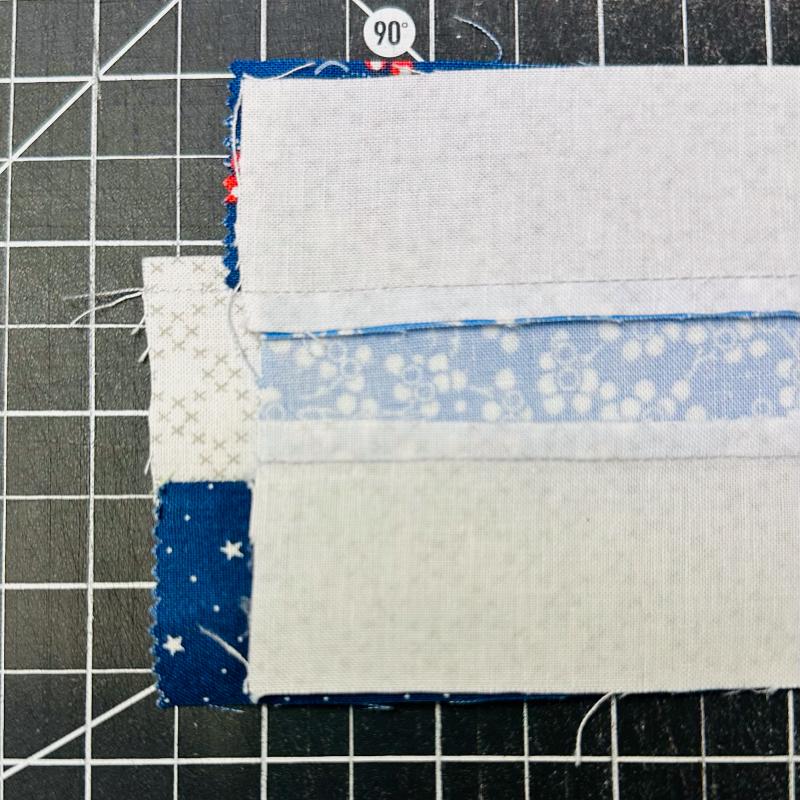 Laying 2 of the sections right side together making sure the seams are nested to start cutting the segments is the first step.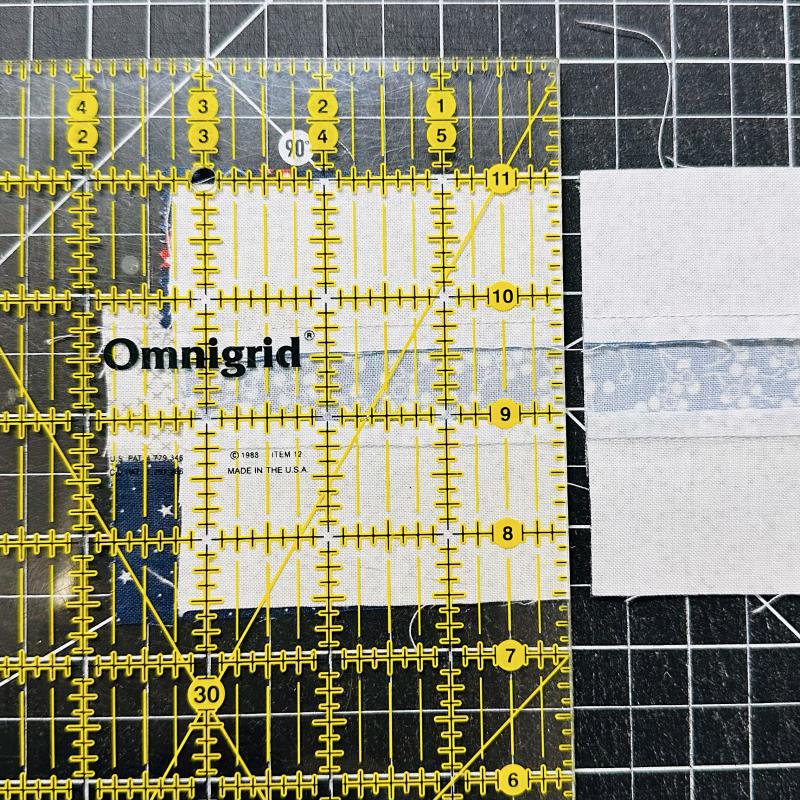 One thing I like to do, is anytime I make my first cut, measure bigger than I need. The picture above I measure over 3", this will give me 2 segments of 1 1/2" each. I like to do it this way instead of trimming off the uneven edges which is commonly done as the first cut. The ruler does not slip and slide as much and the weight of the ruler holds the fabric in place. Also lining up a horizontal line on the ruler with a seam allowanace helps keep the ruler parallel as I work down the strips.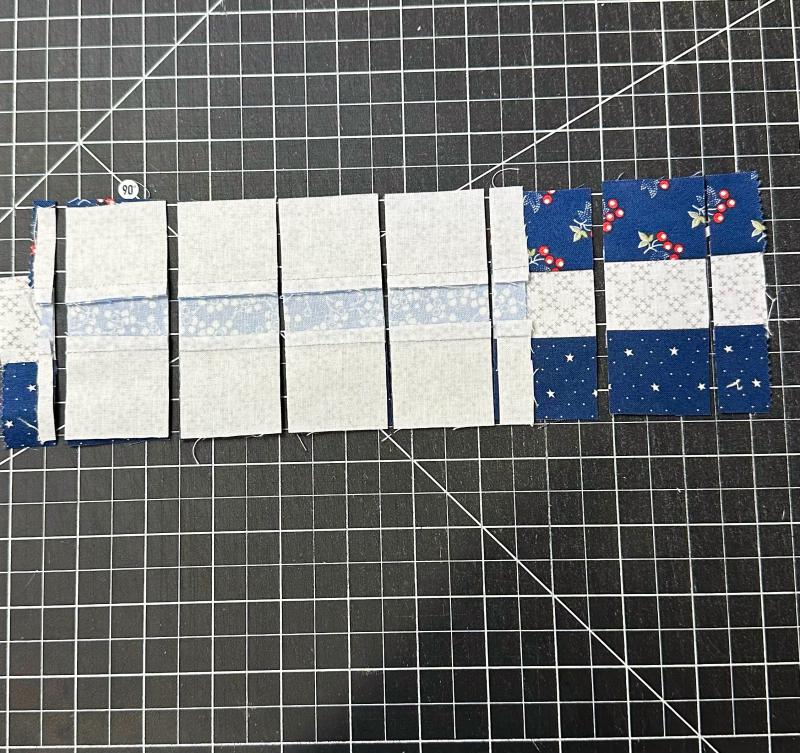 Above is what one of the sections looks like when done. I have some extra which will be used to complete the nine patches. The other sections are right side together and ready to sew together.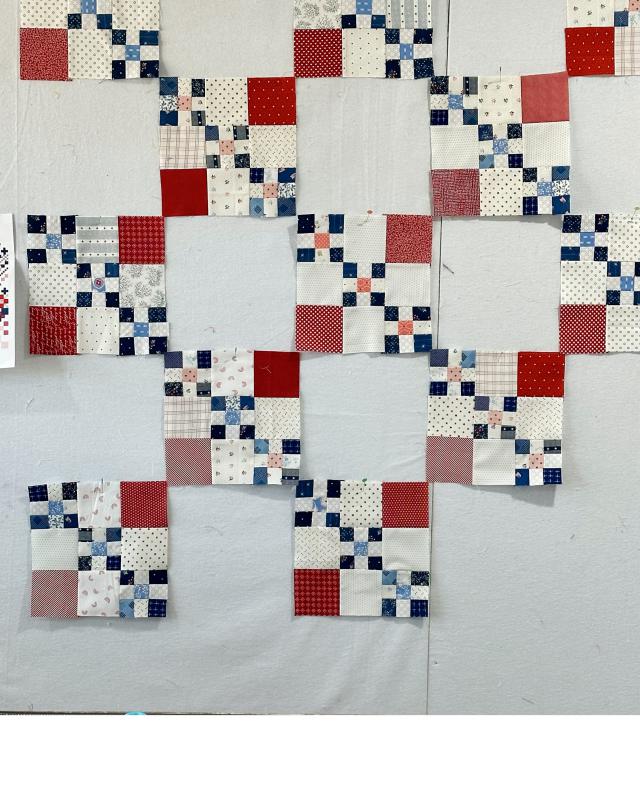 Once the 9 patches are assembled they are then made into what would be called a double 9 patch. Keep in mind that I made way more than I needed. Yes I am guilty of skimming through the directions and starting. I am kind of glad I did on this block becasue I think it would be a great all over quilt... but I usually think that about every block.
Sharing some eye candy from the #scrappycelebrationqal hashtag.
I can't wait to see what Elizabeth Stumbo creates. Elizabeth is the Art Director at American Patchwork and Quilting and is using Sketchbook by Alexia Marcelle Abegg for Ruby Star Society.
Top row- Katherine Wyatt Kraft- Kwiltinggranny
Second Row- Joyfully Tracie
3rd Row- LEFT- Jandi Dean @jandidean RIGHT- Gina Tell of Thread Graffiti @gina_tell_threadgraffiti using nothing but scraps and fun fabrics
4th Row- LEFT- Yolanda @ycxotchil using Ruby Star fabrics. RIGHT- Wendy of @sewsforfun 
My friends at APQ did a great job letting me use so many blocks in this QAL. My first design submission had far too many blocks to be able to publish in a magazine, so I am sharing 1 BONUS BLOCK here and will share a few more along the way.
INSTRUCTIONS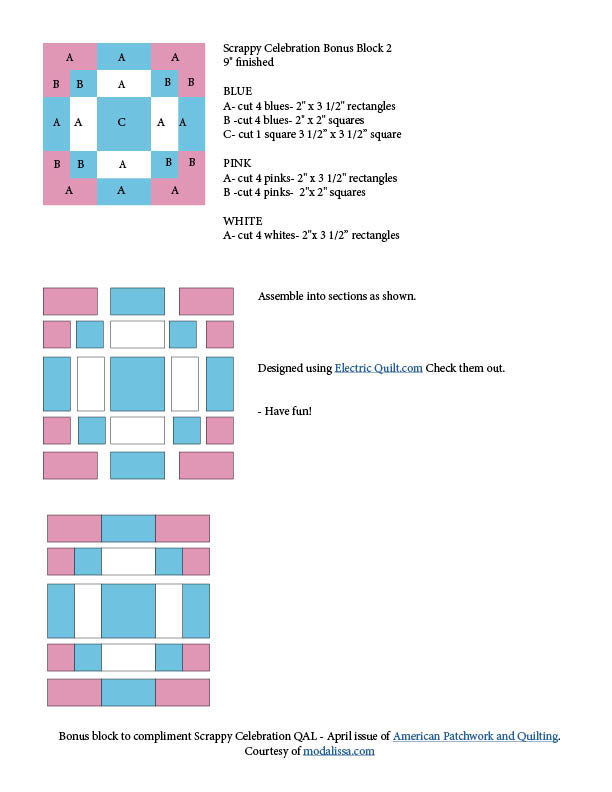 To download Bonus block, click here.
Block C- shown below.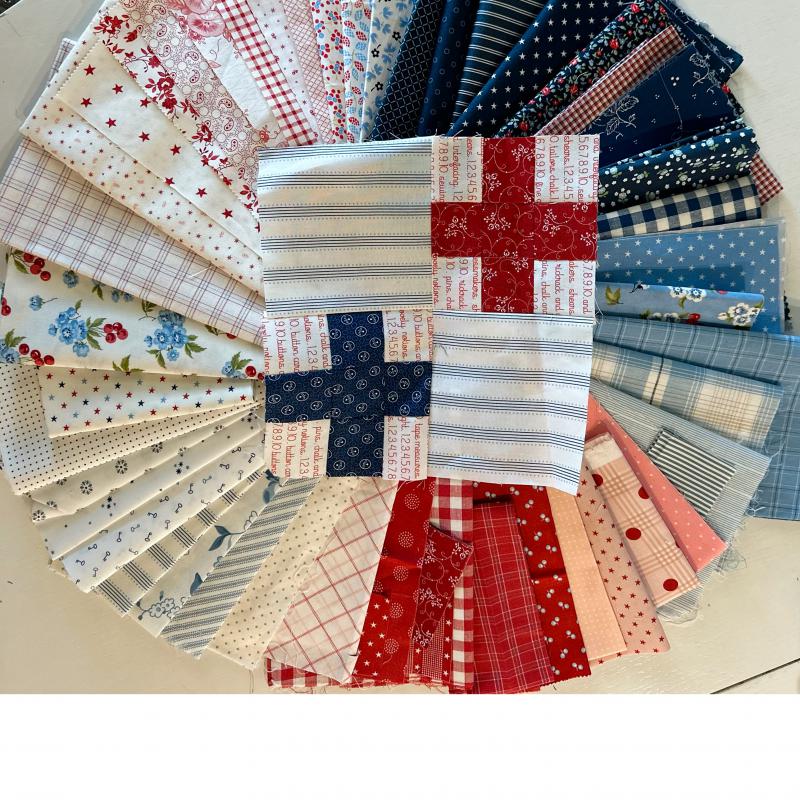 See you here again next week. In the meantime, be sure and share your progress using #scrappycelebrationqal.