School Block Challenge - 2020
School Block Challenge - 2020
Mr. Dunn loves kids, and he loves supporting programs that encourages kids to use their creative skills, programs like the National Quilt Museum's School Block Challenge.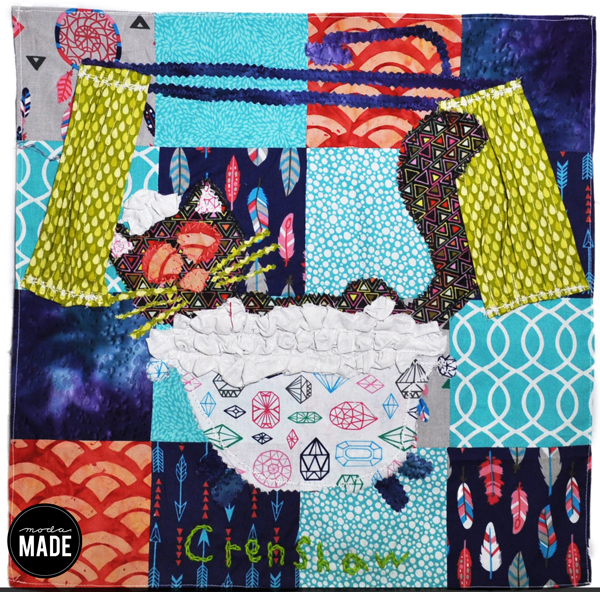 This is Crenshaw by Dakota Farmer of IDEA Homeschool in Kenai, Alaska.  Crenshaw is the 1st Place winner in the Kindergarten to 4th Grade category.
Students across the country can participate, the only requirement being that they use a packet of Challenge fabrics from the museum, fabrics provided by Moda.  The three fabrics must be included in every block entry, and students can make a block on their own, at school in the classroom, in a home-schooling program, with a Scout Troop of 4-H Club, or as part of some other club or organization. 
This year, there were 293 entries from 331 students in 27 states and one APO - US Military Base School.  Entries are judged in three categories - Kindergarten through 4th Grade, 5th through 8th Grade, and 9th through 12th Grade.  Cash prizes are awarded to the teacher and/or parent of the winning students for art and/or quilt education.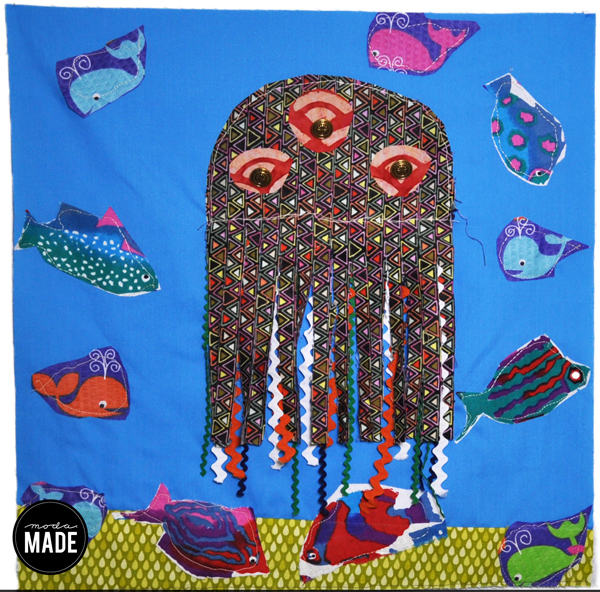 This is Ocean Life by Lydia High of the Krider Performing Arts Center in Paris, Tennessee, it is the 1st Place winner in the 5th through 8th Grade category.
The three fabrics provided for the 2020 School Block Challenge are the raindrop print at the bottom of the block from Well Said by Sandy Gervais in Pesto.  The triangle print used for the octopus is Makemba Wren from Meraki by BasicGrey.  The third print was used for the three eyes on the octopus, it's from Sunday Drive Batiks by Pat Sloan in Cherry.  All three fabrics must be used somewhere in the block and the fabrics must be recognizable, and the entire piece does not need to be used.  
For more information on the contest rules - School Block Brochure 2020.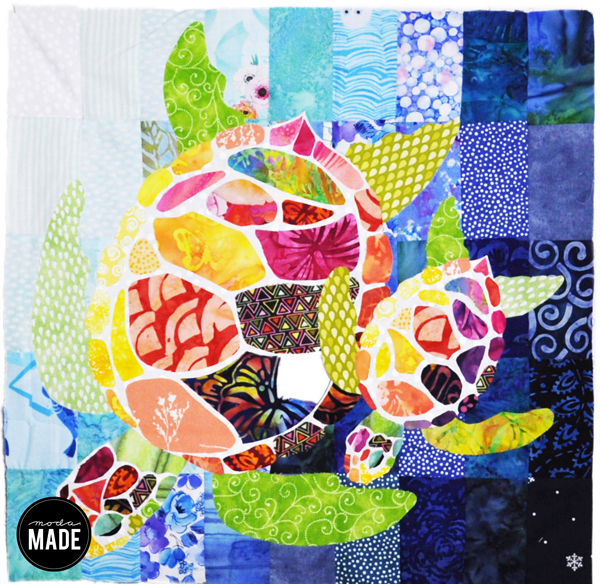 The winner in the 9th through 12th Grade category is Turtle Heritage by Dakota Moos of IDEA Homeschool in Soldotna, Alaska. 
A Grand Prize winner is chosen from all the blocks, and winners and honorable mentions are selected in each category.  All blocks submitted are included in the School Block Challenge Exhibit that hangs in the museum during the first quarter of the year - January through March.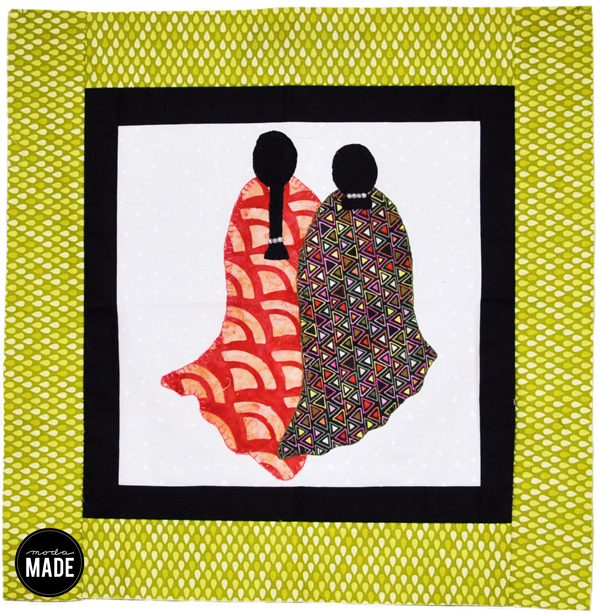 The Grand Prize winner for 2020 is Friends by Hannah Williams of the Sunflower Academy in Amsterdam, Missouri.  Hannah's entry came from the 5th through 8th Grade category.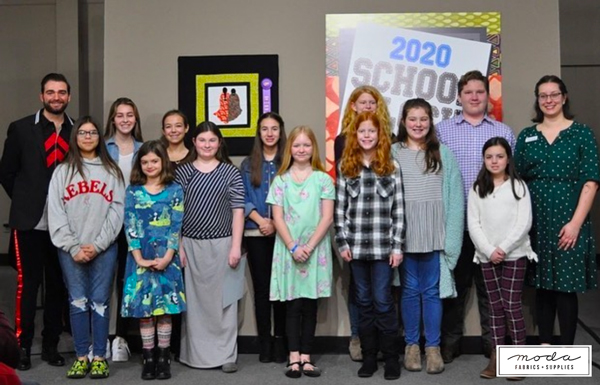 In addition to the Exhibit, students are invited to attend the School Block Challenge Reception at the Museum.  The young quilters here are joined by Rebecca Glasby (on the far right), the Education Director at the National Quilt Museum, and by Josh Dunn of Moda Fabrics.  (He's on the far left.)
To see the other winners in each category - National Quilt Museum 2020 School Block Challenge.
Thank you to the National Quilt Museum for this terrific program that strives to teach the art of quilting to the next generation.