Road 2 California
When Carolyn Reese "bought" Road 2 California in 1991, it was a small quilt conference in Anaheim, California.  Since that time, Carolyn and her family have grown the show into one of the biggest and best quilt events, drawing attendees, teachers and exhibitors from all over the world. 
And this year, Moda Fabrics + Supplies will be there - Booth 1018.  If you're reading this on Tuesday morning, the Road 2 California crew will on their way to the Ontario Convention Center in Ontario, California.
The convention center won't look like this for long.  In short order, it will be a bustling event filled with people, exhibitor booths and gorgeous quilts.  Moda will be there as an exhibitor only, not as a retail vendor.  (Though there might be a giveaway or two... just saying.)
Moda Designer Robin Pickens will be one of the highlights, she'll be in the Moda booth sharing her fabric collections, quilts and how she creates the magic she does.  From Thatched to Abby Rose and Splendid, Robin's work transcends a simple description or category as it appeals to both modern and traditional quilters.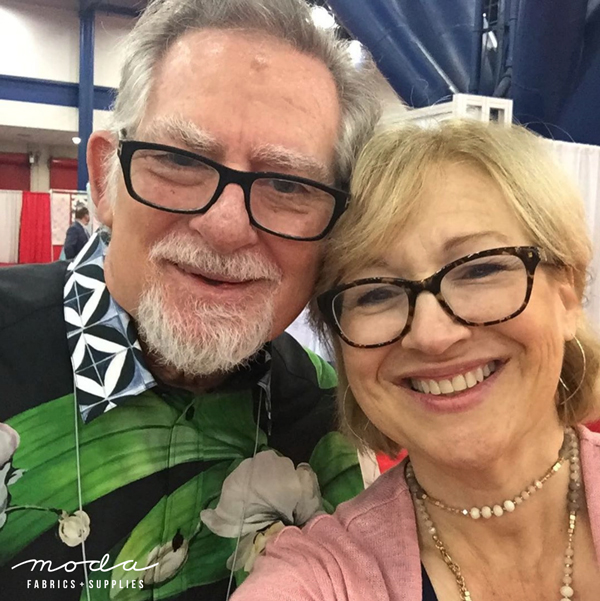 Robin and Moda Mark Dunn at Fall Market 2019. 
Moda Designers Jen Kingwell and Lisa Bongean will also be at the show - teaching, vending and visiting.  Jen Kingwell is there teaching seven classes, sharing what she knows about hand-piecing and hand-appliqué, ideas for quilt finishing, and how she makes so many spectacular masterpieces.  She started yesterday - Monday, January 20 - and her "wait list only" classes go through Sunday.  (Though it looks like Sunday's Shadow Moon might still have a spot.) 
Lisa will be there with her Primitive Gatherings booth - it's one of the best reasons to attend the show!  If you love wool, embroidery, hand-stitching and beautiful quilts with many, many pieces, definitely look for Lisa and Primitive Gatherings.  (They're easy to find - look for the crowd.)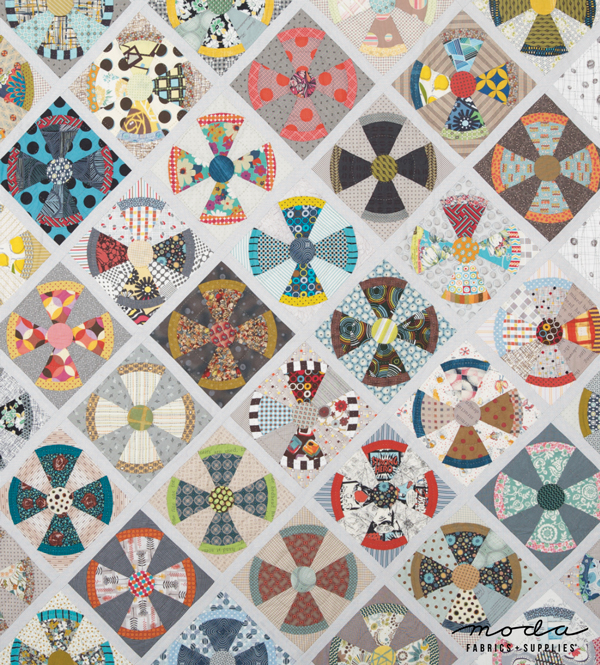 If you're anywhere near Southern California, Road to California opens on Thursday, January 23.  The show hours on Thursday, Friday and Saturday are 9:00 am to 5:30 pm.  On Sunday, January 26, the show opens at 10:00 am and closes at 3:30 pm. 
For more information:
Contest Winners - the 2020 winners are generally not posted until after the show ends
For more fun facts about Road 2 California - there is a blog titled Backroads to Road to California.
Thank you to Road 2 California for some of the images used here.
If you get to the show, be sure to stop by and say Hello!  (Booth 1018.)