Moda All-Stars Soft Spot
We make a life by what we give.
Spinning Star by Lisa Bongean.
The first Moda All-Star book was 2015's All In A Row, benefitting NoKidHungry.org.  Seven years and fourteen books later, the Moda All-Stars have raised over $95,000 for fifteen different charities, most focusing on helping children.  While we've shared most of these books over the years, we missed one of our favorites last year.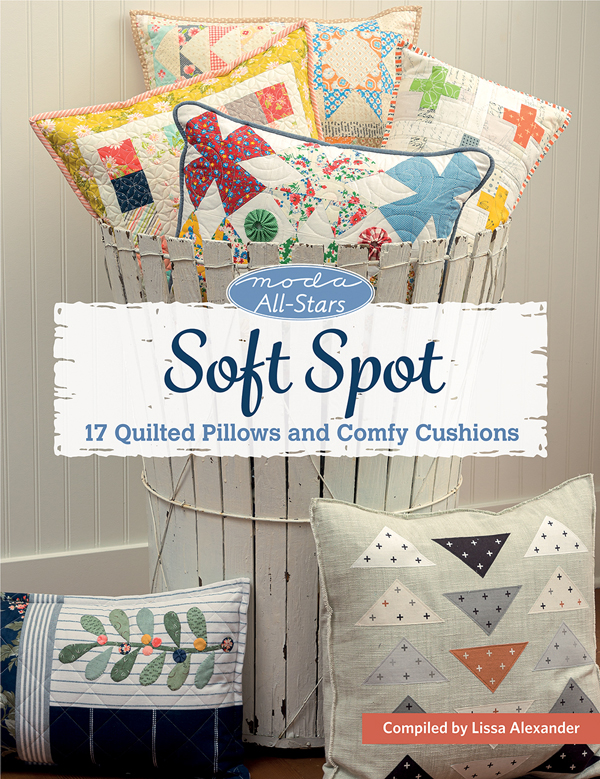 The Moda All-Stars Soft Spot - 17 Quilted Pillows and Comfy Cushions.
Whether you call them cushions or pillows, they're a favorite "make" by the sewists in the Moda offices.  A charm pack or scraps, quilted or not, square or rectangular, pillows are a relatively quick project that elicits oohs and aahs.  And they make a perfect gift.  A book with seventeen options?  
The best thing about Soft Spot is the beneficiary - Operation Gratitude.  Their stated mission is to "Honor the service of our Military and First Responders by creating opportunitites to express gratitude."  
Through care packages sent to deployed troops, military families, first responders, veterans, wounded heroes and caregivers, Operation Gratitude is committed to showing the people who have dedicated their lives to service that they are seen, appreciated, and loved through meaningful engagements within our communities.    
While there are many ways to support Operation Gratitude, including with the royalties from the sale of this book, we love that Operation Gratitude is also funded by makers who donate handmade items through their Facebook Group - Operation Gratitude in Action for their Handmade With Love donors.  (Use the links for more information on what can be donated, and how.)
For now, an easy way to support Operation Gratitude is with Soft Spot.  Maybe you make a pillow to donate!
Feather Your Nest by Corey Yoder & Bloomfields by Jenelle Kent.
Bear Paws Pair by Robin Pickens.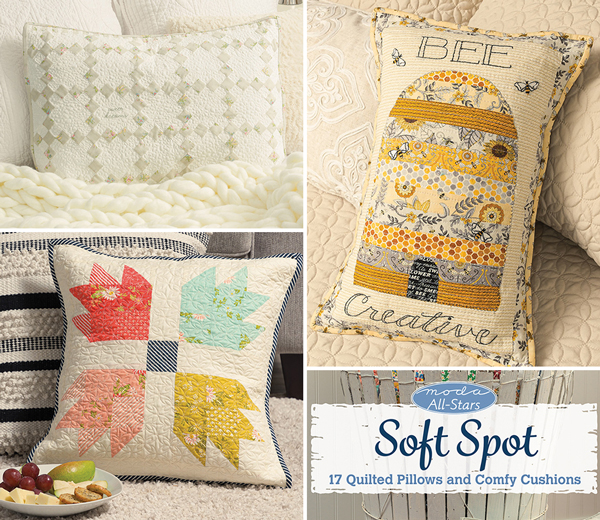 Clockwise from upper-left:  Sweet Dreams by Brenda Riddle, Bee Creative by Deb Strain, and Whimsy by Chelsi Stratton.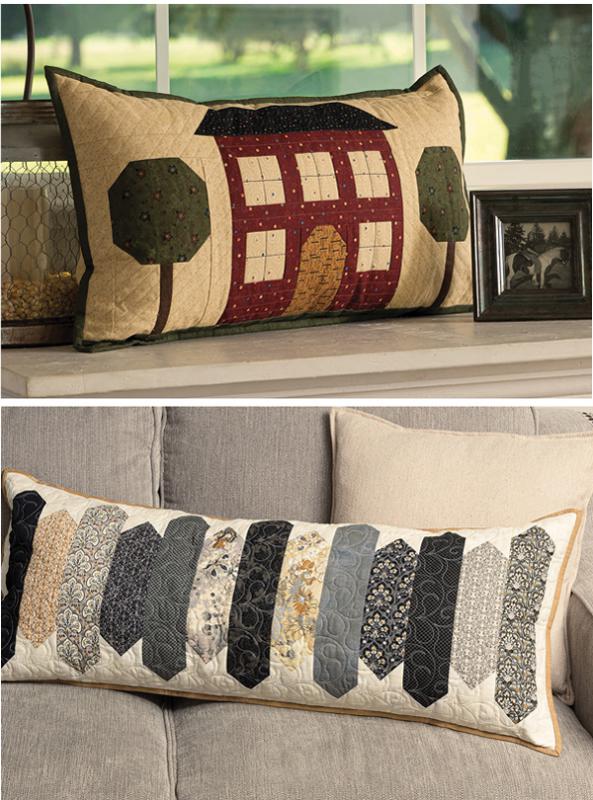 My House by Lynne Hagmeier and Bar None by Doug Leko.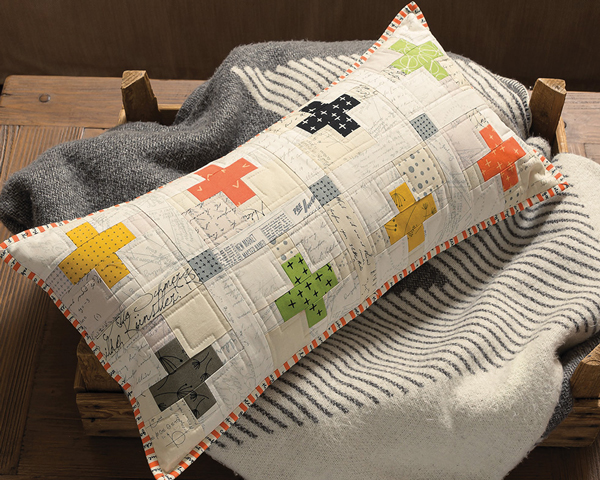 Kissen by Brigitte Heitland.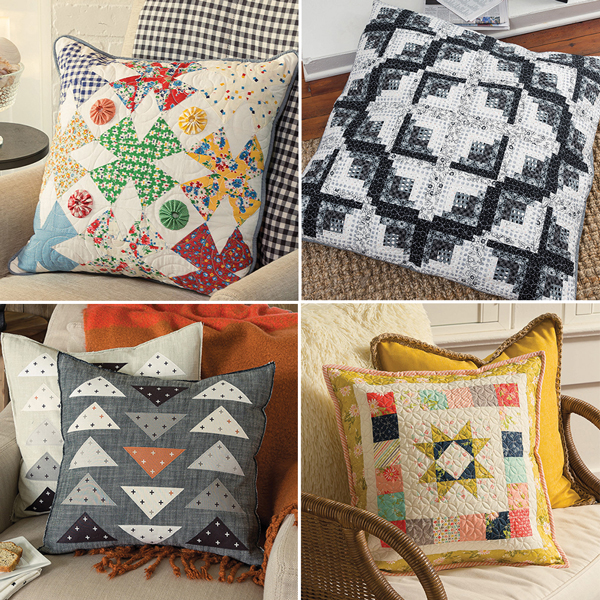 Clockwise from upper-left:  Save Me A Spot by Anna Dineen, Inhale Exhale by April Rosenthal, Sea Breeze by Sherri McConnell, and This Way and That by Jenny Brodeski.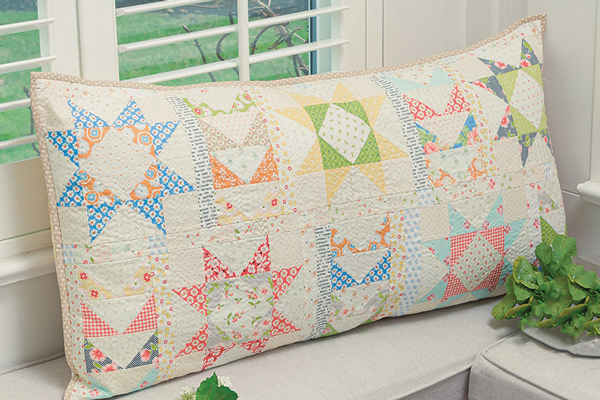 Summertime Afternoon by Joanna Figueroa.
Several of these pillows were given as gifts to family, to shops, and to charity.  
Giving.  
It's one of the best ways to express gratitude for our many blessings.
-------------------------------------------
This is a list of the fifteen Moda All-Star books, and the charities they benefit - newest to oldest: