Glimmer & Gleam Installment 2 Tutorial
Glimmer & Gleam Installment 2 Tutorial
Glimmer & Gleam Installment 2
Welcome back to the Glimmer & Gleam Quilt-Along. 
This month we'll make more of the star blocks and setting units.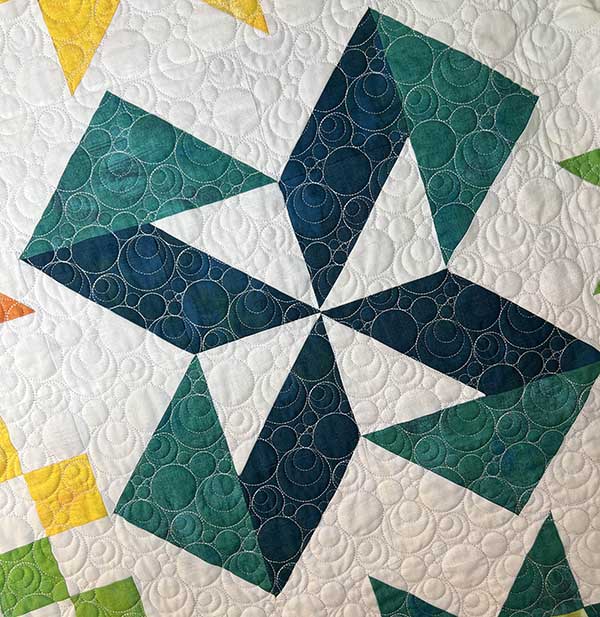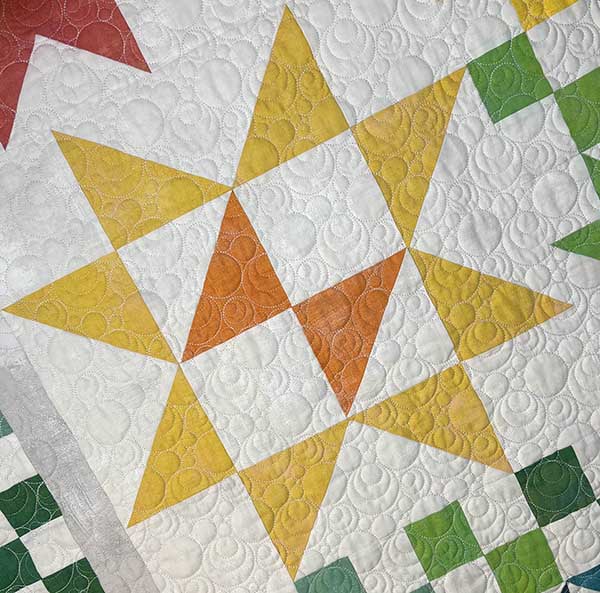 To get started, I always review the fabrics I'll need for the installment. Installment 2 uses 15 of the colored prints plus the background.
Grunge Fabrics by Basic Grey 
Let's review some basic cutting tips so you maximize accuracy.
For the half-square triangle units, consider using ¼" seam tape to easily stitch the diagonal seam lines on the square pairs.
This month, we're focusing on an easy, alternative way to make flying geese units.
The method explained in the pattern produces great results. But if you like to explore alternative methods, consider trying the Simple Folded Corners ruler by Antler Quilt Designs.
The ruler is packaged with detailed instructions about how to use it to create a variety of triangle patchwork units. I used the "No-Trim/Exact Size Folded Corners" method for my units.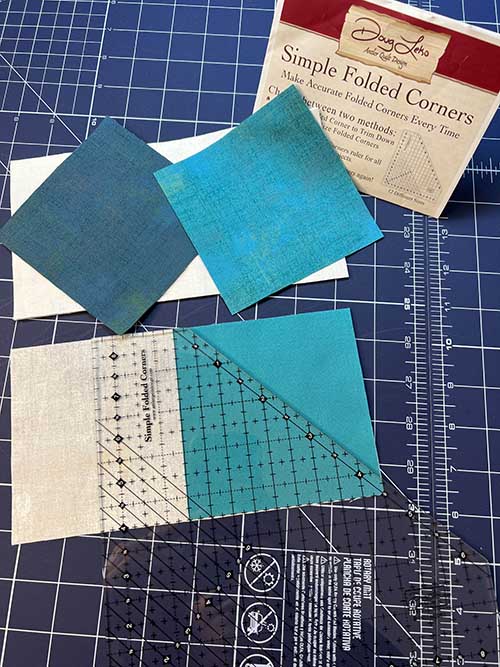 The ruler uses a technique where you trim off the excess fabric first, and then stitch the seam.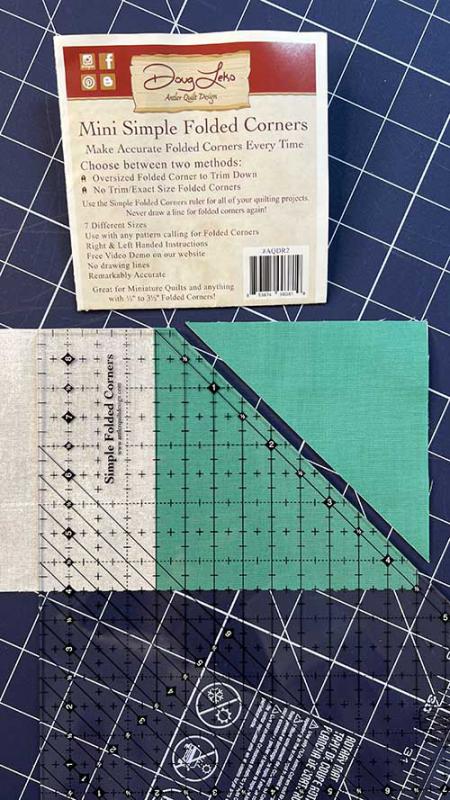 The ruler includes detailed instructions. Here's a quick video showing how to use it.
https://youtube.com/shorts/fVVbXGmd9g4?feature=share
Flying geese units are fast and fun with the ruler.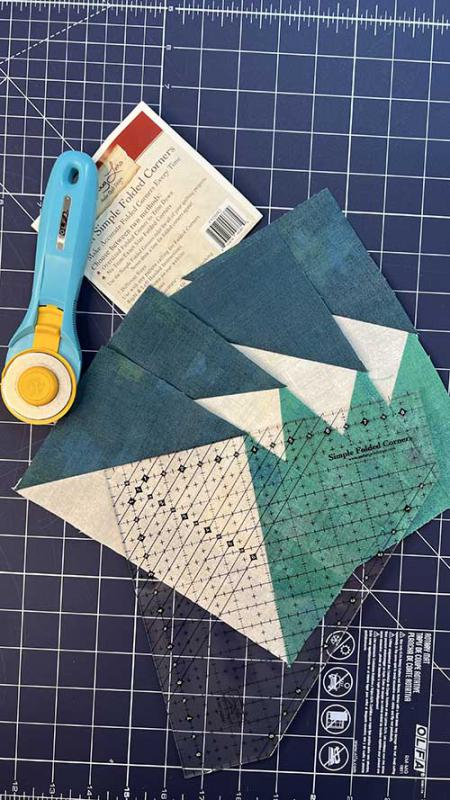 Refer to the tips in the Installment  1 for making other patchwork units in this section of the quilt.
And, be sure to come back March 28 for the next series of tips.