Get To Know - Emily Jane
For all that she's accomplished, it's hard to believe that Emily Tindall is only "twenty-something."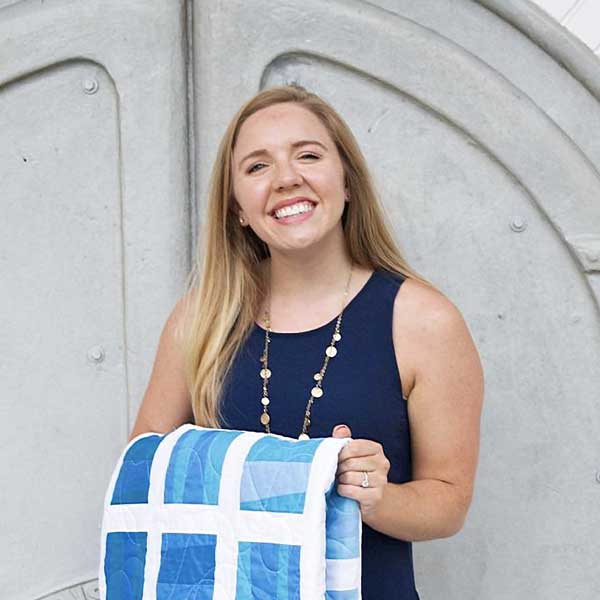 Emily's quilting journey began in her teens, and she hasn't stopped since.  From her passion for others to quilt and sew, to connecting quilters with each other, her energy for her work is evident.
HEJ 208 - Sail.  The Sail pattern includes three size options, and instructions for cutting the pieces with an AccuQuilt cutter. 
Her biggest goal, and biggest dream, for her brand Homemade Emily Jane is to help quilters learn new skills in their creative experience with fabrics.  Sharing free tutorials on her website and YouTube channel, Emily also offers a variety of quilt patterns for all skill levels.
With a modern twist on traditional patchwork shapes, her quilt designs show her love for bright, cheerful colors.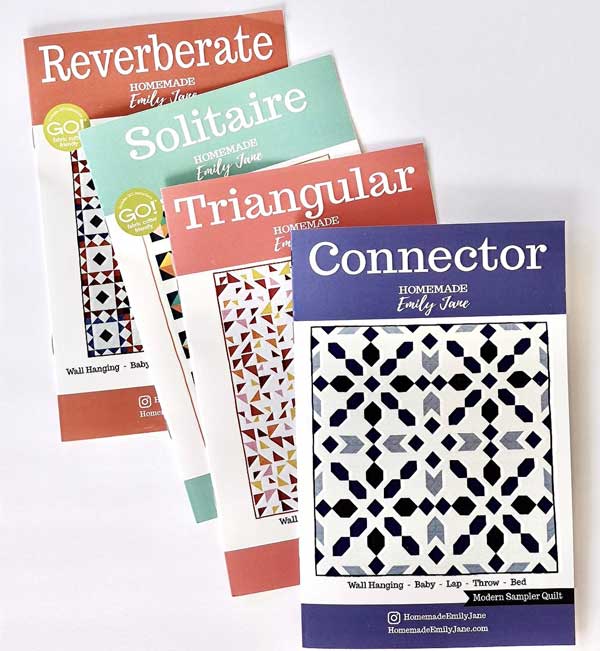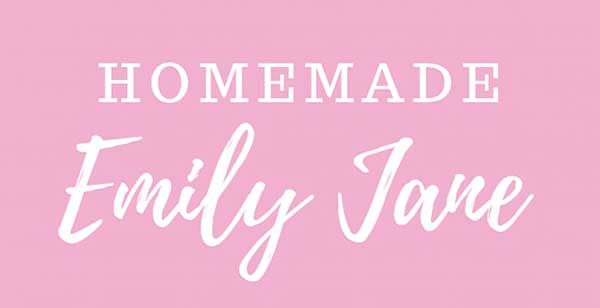 What is your favorite color?
Pink.  PINK!
What is your favorite season and why?
Springtime in Florida, because it's basically a cooler version of summer and lots of flowers are in bloom!
HEJ 104 - Reverberate.  This pattern includes six size options.
Are you a morning person or a night owl?
Morning person, 100%!
When you were a kid, what did you want to be when you grew up?
This sounds so funny now, but when I was a kid, I wanted to be a Target employee, because then I would get to spend all day in Target.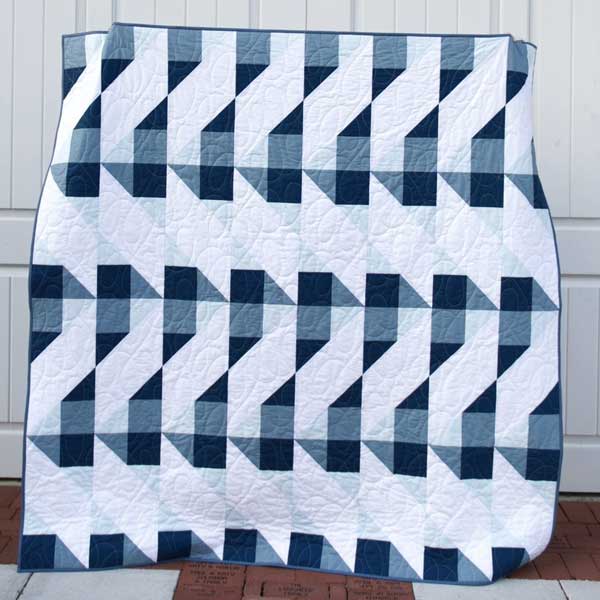 HEJ 107 - Cirrus.  Including options for both scrappy and gingham options, there are four size options for Cirrus.
What inspires you daily?
My daily inspiration tends to come from nature, and I'm always most inspired when I get fresh air and exercise.
What is your favorite food?
Tacos.  Every day, not just on Tuesday.  haha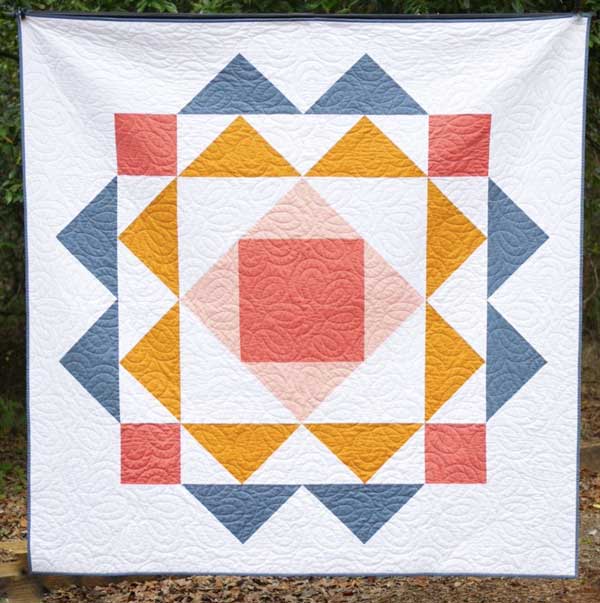 HEJ 105 - Paradigm.  Emily describes this as a "modern single-block quilt" featuring traditional Economy Bock and Flying Geese shapes.
Where was your best vacation?
It's a tie between studying abroad in Italy and my honeymoon to Hawaii.
What is your favorite movie?
I don't have a favorite movie - I tend to fall asleep during all of them.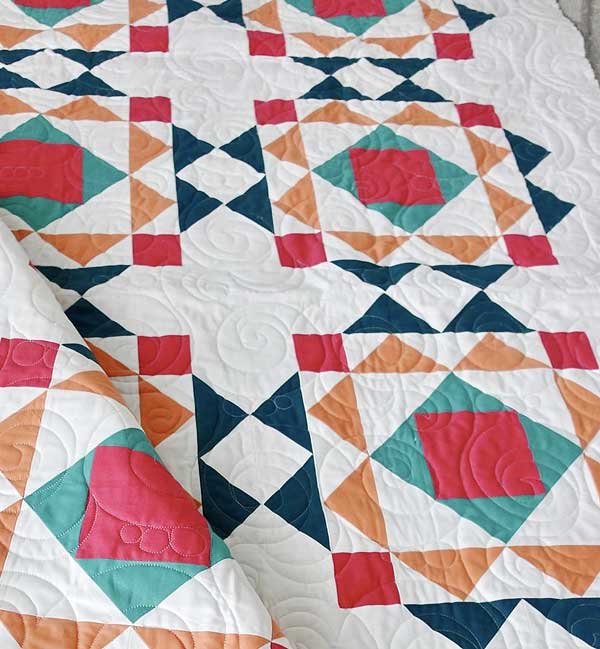 HEJ 106 - Sprightly.  This pattern includes four size options.
What are the words you live by?
Whatever you do, work at it with all your heart.
What are your top 5 must have notion items?
--------------------------------------------
For more with Emily Tindall of Homemade Emily Jane: