Episodes 5 & 6 - Stitch Pink 2022 with Cathe Holden and Leather & Lace and Amazing Grace
Episodes 5 & 6 - Stitch Pink 2022 with Cathe Holden and Leather & Lace and Amazing Grace
 "In these tough times, in this tough world, you have no idea how lovely people are and that helped me a lot,"says Cathe. Along with the significant challenges posed, Cathe cites the positives that came with breast cancer—the people like her oncology nurses that she grew attached to, and the kindness, love, and support she felt from her Moda family that meant the world to her. The experience also taught her about items that bring comfort to breast cancer patients, like heart-shaped pillows that alleviate post-surgical discomfort, and worked with Moda to provide patterns and avenues for sharing them with hospitals and clinics. These appeal to Cathe's love of small projects and her desire to give back.
Click PLAY below to hear Cathe talk about the four small projects benefitting those going through treatment for breast cancer.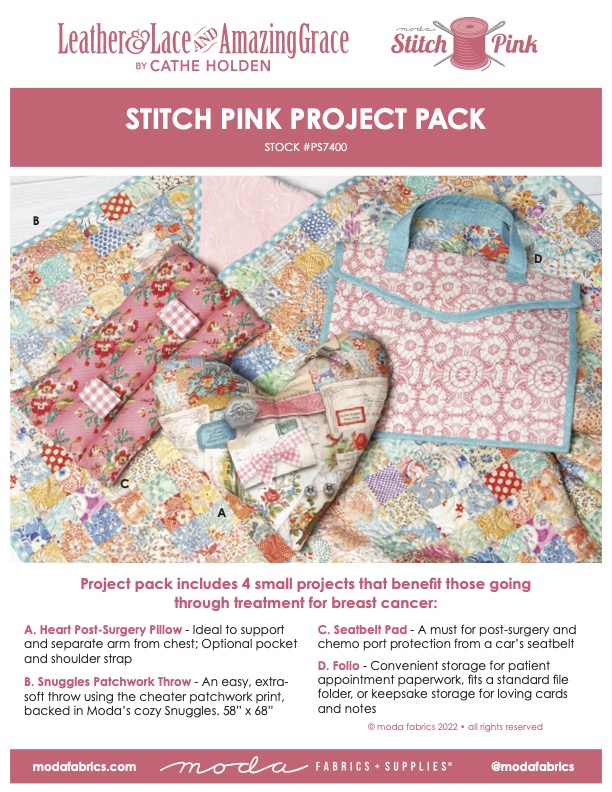 Find the FREE project pack HERE
"I created the line so that it could be appreciated by anyone,"says Cathe, adding that while the fabrics can be used to support anyone going through tough times, they would also make a sweet little girl's dress. 
While L&L&AG was inspired by Cathe's own personal breast cancer journey, she wanted to make sure that the line could also be appreciated by anyone at all! She mixes prints like gingham, florals, and even a patchwork "cheater" in colors like red, blue and tan alongside the signature pink that we have all come to know as representation of Breast Cancer Awareness.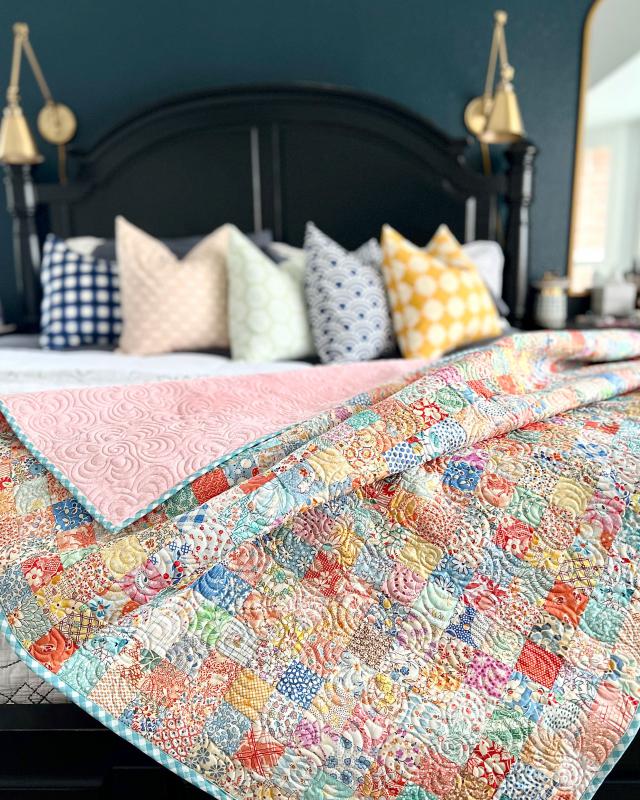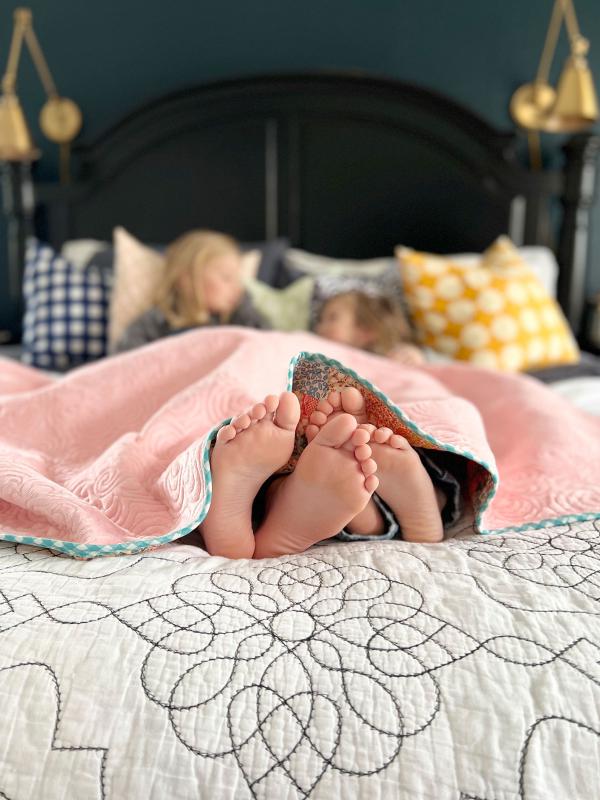 For resources and information, please visit https://www.nationalbreastcancer.org 


To make a donation to NBCF and help get women access to the education, screening, and support they need, click HERE
Moda is a proud supporter of the National Breast Cancer Foundation.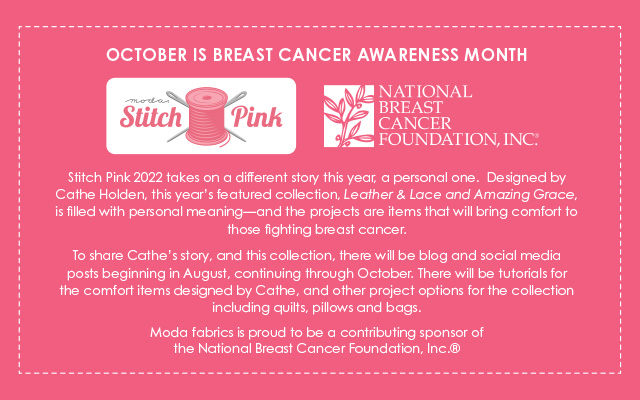 ---
FOLLOW CATHE
INSTAGRAM: @CatheHolden
FACEBOOK: Cathe Holden Design