Book Club Friday- Simply Half Yards
Book Club Friday- Simply Half Yards
Today we are visiting with Kimberly Jolly of It's Sew Emma about her upcoming book, Simply Half Yards, in stores September 2022.
Kimberly started her publishing company in 2011 and named it after her daughter, Emma. They have created hundreds of patterns and books in just over ten years.
When we first saw the title, Simply Half Yards, we knew this would be a winner. The problem most quilters encounter is picking out fabrics for a project. Kimberly and her team have minimized the guesswork by using half-yard cuts. We asked Kimberly to share a little about her newest book and other happenings. 
Book will be in stores September 2022.
Enjoy!
Kimberly Jolly of It's Sew Emma for Simply Half Yards Book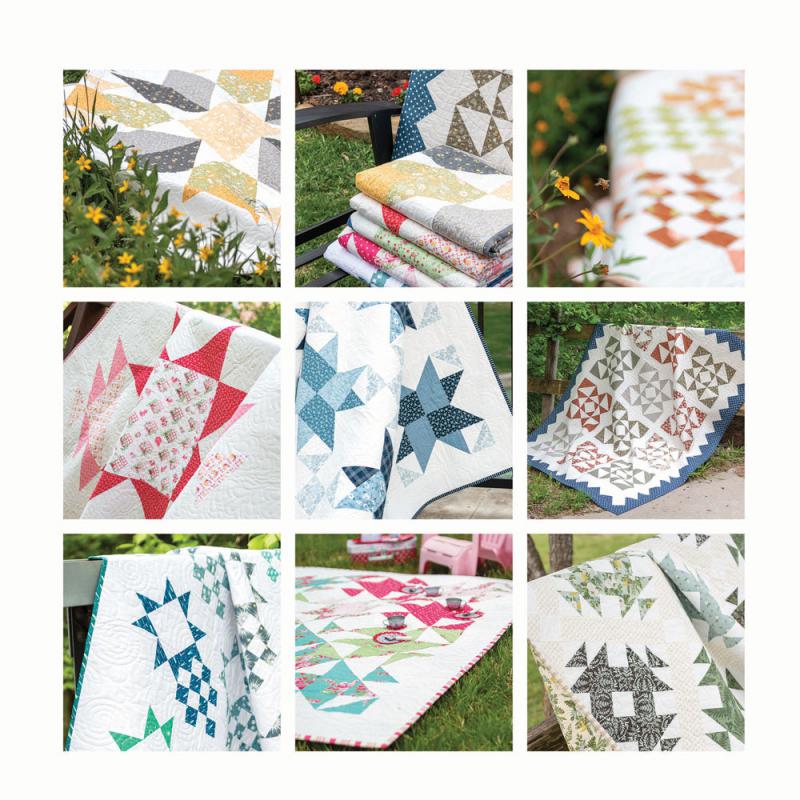 Here is a sampling of just some of the quilt projects in the book, all with clear four-color instructions.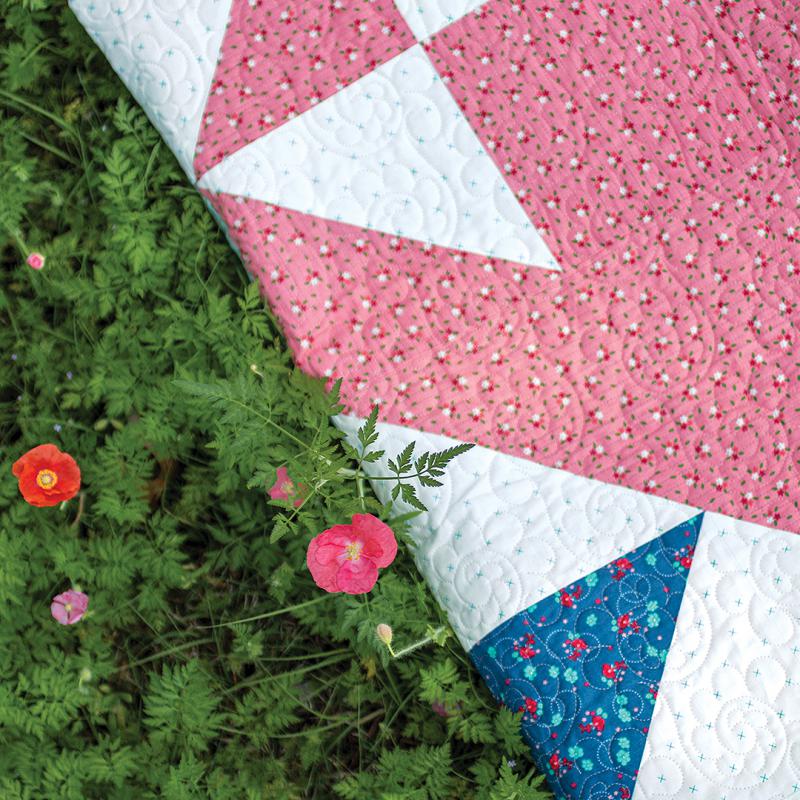 Q. What is the name of your first book published, and when?
A. It's Sew Emma's first book was Simply Fat Quarters. It came out in 2012, ten years ago, and we are still really proud!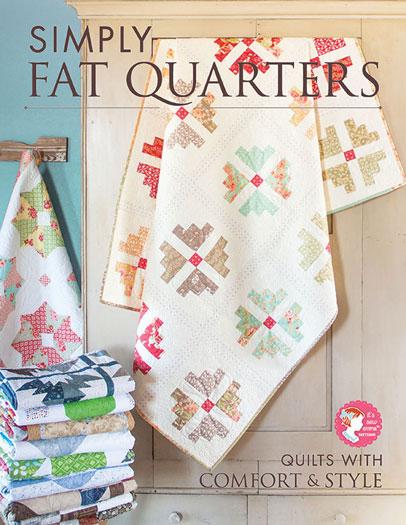 Q. Do you have a favorite project from any of your books? If so, why?
One of my favorite quilts is from our Fat Quarter Baby Book. It's called the Kimberly Quilt, so I guess it's fitting that it's my favorite! I love that the quilt is cute and easy, and of course, I love the Bonnie & Camille fabric we made our sample in.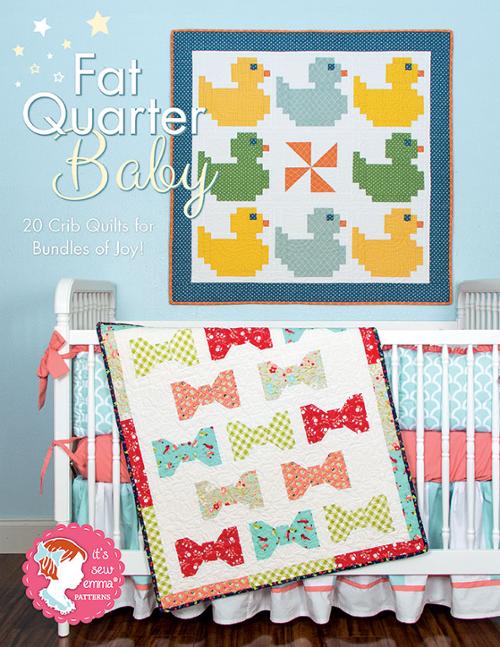 Q. Do you decorate with your quilts? If so, where and how?
We have quilts in every room of the house. I like to roll them up, put them in cute buckets, hang them on quilt ladders and display them on the back of my couches. I believe quilts are made to be used, so they are all well-loved. Of course, I have some favorites that stay displayed, away from the couch and away from pet paws and sticky fingers!
Q. Your style is so diverse and covers many looks. How do you choose what fabrics to use for the designs?
We have a great team of designers at It's Sew Emma, and we all have different design sensibilities. From our simple Little P designs to the more intricate quilts, I love that we have a look for everyone. We like to pair traditional designs with more contemporary fabric - the unexpected combination helps traditional and modern quilters find common ground. Or sometimes, you find inspiration through a great fabric, and the design flows from there.
Q. Are there other places where you find your inspiration? 
I know it sounds funny, but I am always taking photos of flooring I see around me! Sometimes design inspiration is right under your nose!  
Q. What is your favorite part of the quilting process? 
My favorite part of the quilting process is cutting the fabric. I am organized, and something about this step appeals to that side of me. I enjoy cutting, making the stacks, and labeling them so that everything is in order when I sit down to sew. If I get interrupted, I know exactly where to start again. I use my Alphabitties to label everything nicely.
Q. What is your favorite notion or tool you can't do without?
 Aurifil color 2000 has been my go-to thread color for over ten years.
Q. Other than your own quilting book, do you have a favorite? 
Joanna Figueroa from Fig Tree Quilts is one of my favorite authors. We have had the opportunity to work on books and other projects with her in the past. I always love her fabric and am lucky to call her a friend! Christmas Figs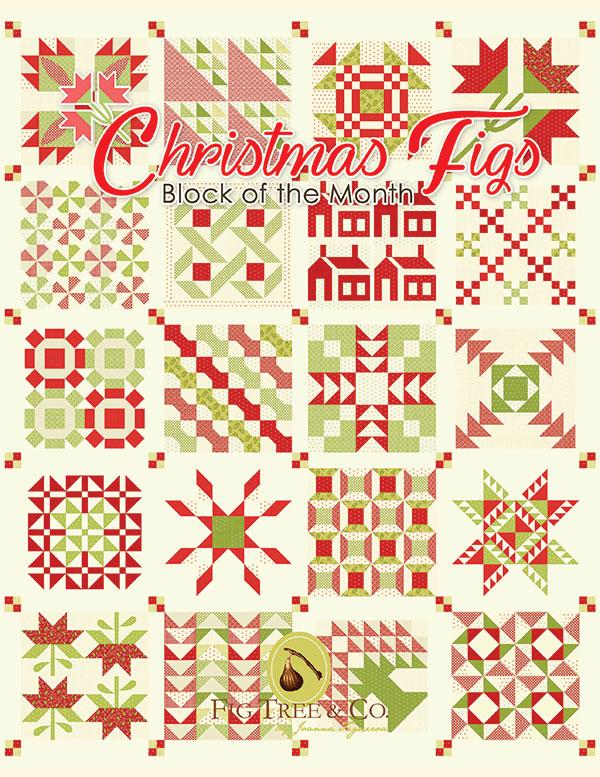 Q. What is the first quilt book you owned? Did you buy it, or was it gifted to you?
I know it sounds funny, but the first quilt book I owned was Simply Fat Quarters, our own book. 

Q. Do you have any upcoming projects that you can share with us?
Our book with Lori Holt, Scrappiness is Happiness, will release in a few months. We are very excited to share this fantastic book with everyone. We don't have any other new books to tease but rest assured they are on their way. We like to stay busy! 
Q. While sewing, do you watch TV, audiobooks, or music? If so, please share some of your favorite shows or playlists.
I love watching and listening to all things "true crime," but my favorite podcast is Generation Why.
Q. When is Simply Half Yards going to be in stores? 
We are putting the finishing touches on the Simply Half Yards Book as we speak. We are planning on releasing it in September 2022.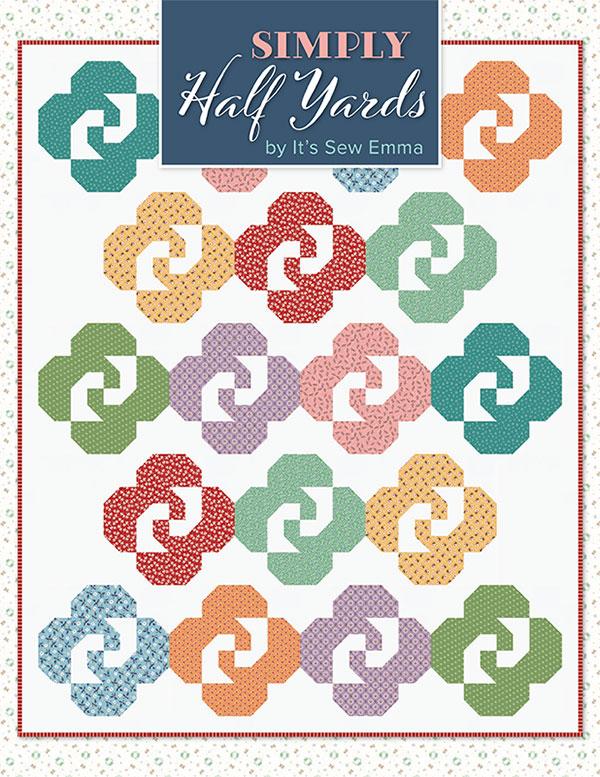 Q. Where can we learn more about you?
You can follow It's Sew Emma on Instagram (@ItsSewEmma); we post all our new and upcoming projects there.
Thank you so much to Kimberly and the team at It's Sew Emma for sharing so many publications and inspiration with us over the past ten years.