BH4- Block 8
For much of my life, I've lived close to the shore in New England and love the all the changes each season brings. In winter, we welcome the arrival of Eastern Brants, a type of shore bird resembling a Canada goose.
Brants will stay all winter and feed in a tidal estuary close to our home that we pass on our daily walks. Sometimes a hundred birds can be seen at a time and if you're lucky, you'll catch them take off in a wild, splashing, beautiful formation -- with some flying one way and others splitting off and veering another. My "Wild Geese" block is inspired by this scene and of plays on the block construction using flying geese!
Since I haven't had a fabric collection for a while, I'm using this as an opportunity to sew from my stash and scraps. It's been fun to revisit some of the prints and to see how various collections work together in surprising ways. Some people have been trying to guess all the fabric lines they see in the blocks :) Can you name any of the prints?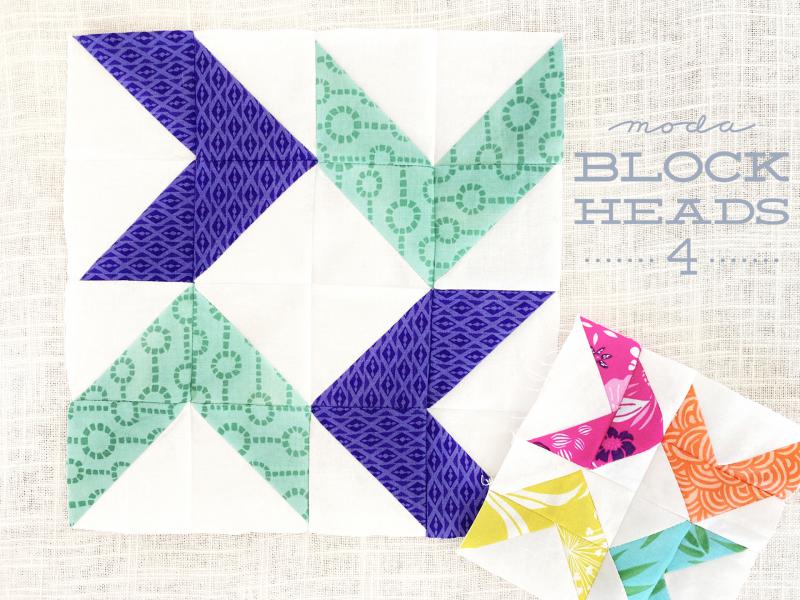 Visit
Kate's blog for tips
about how to construct the block using flying geese, especially for the smaller block where minimizing seams will help.
To learn more, follow Kate Spain on all of the following platforms.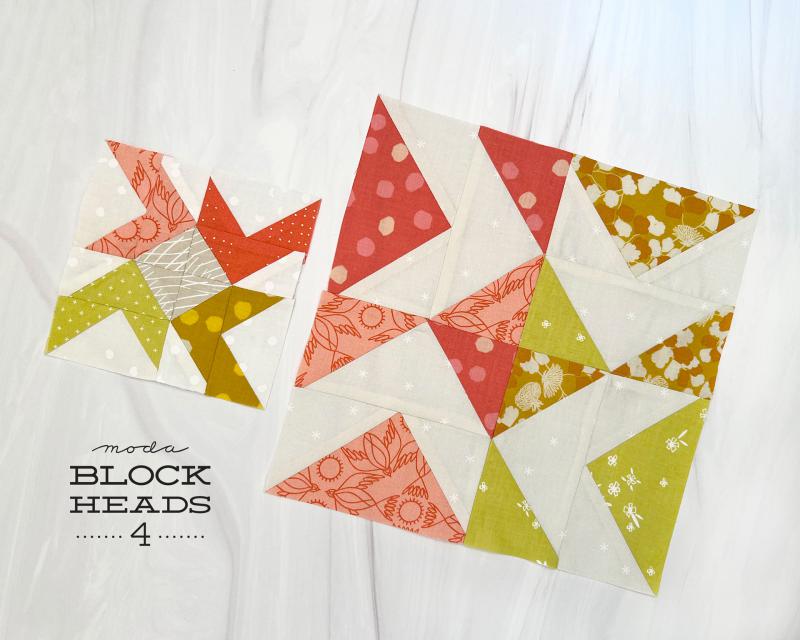 Abby played with her color placement on the small block and did a negative postive color way on the larger one. So many options and secondary designs can be created with this block.
Tammy Vonderschmitt has fallen in love with the large dot background fabric, Stock # 37611 11. Tammy also had a great tip for this week. She looked at all her blocks so far to see how the fabric placement was. This determined what she choose for her geese and decided to use 1 of each of the colors to balance the various blocks.
If you missed the instructions for today's block - Blockheads 4- Wild Geese- Kate Spain.
If you're new, and you want to know how to join in, just start making blocks.  Everything we've shared so far can be found here - Blockheads 4 - Archive.
If you'd like to receive an e-mail on Wednesday with each new blog post, and the link to the instructions, you can sign up for that here - Inspiration+Resources Newsletter.
To receive the newsletter/e-mail, you need to sign up for it.
If you're on Facebook, be sure to check out the Blockheads Facebook group?  It's a big, supportive, lively group that is full of inspiration, ideas and some great tips.  The blocks are uploaded to the group's Files every Wednesday morning by 8:00 am CDT.
Have a great week!  
 - Blocksheads