BH4 - Block 6
Greetings! Linzee McCray, here.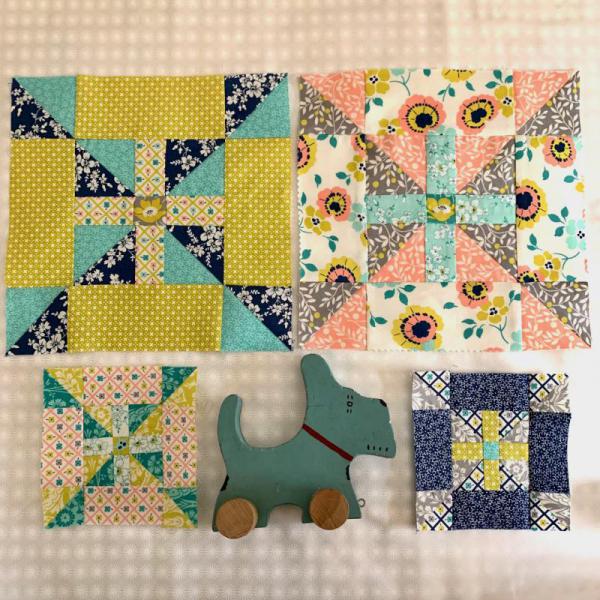 I was delighted to be asked to participate in this round of Moda Blockheads. Over the years, I've looked on in wonder and admiration as people created awe-inspiring Blockhead blocks and eventually quilts. Even though I've never participated, I've learned so much from seeing them made in a variety of fabrics, and from the helpful tips and comments from participants.
So, when Moda asked me to join in, I was excited to say "yes!" And here are my Spinning Into Spring blocks, made in my current fabric line Morning Light.
Block Instructions - Blockheads 4 Block 6 - Spinning Into Spring
Though my original idea was to make the blocks appear to "whirl," I also liked the more symmetrical look. So, I made some of each.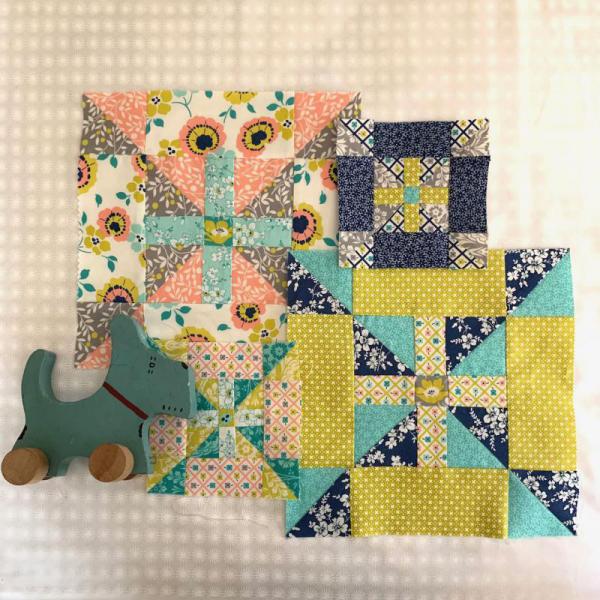 One thing that's clear: using strongly contrasting fabrics makes the half-square triangles pop and enhances the whirling effect. Though I love the overall look and color combination of the small blue block, the fabrics I chose for those HSTs don't really pop. On the other hand, the gold and teal fabrics in the block center really DO stand out and emphasize that cross shape.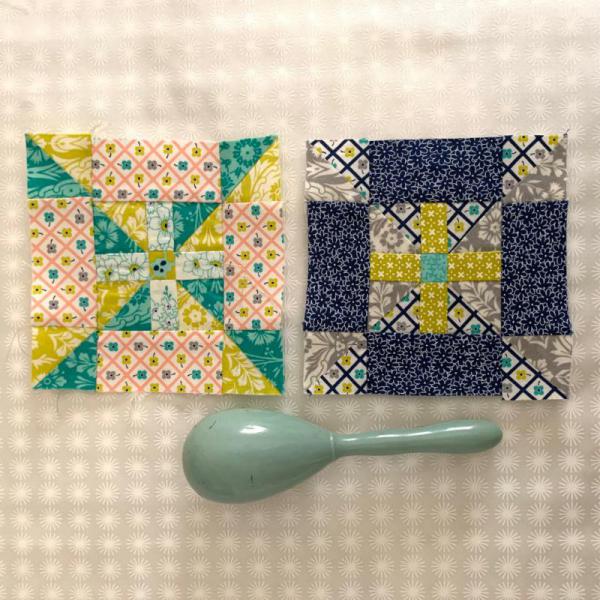 So, the choice is yours! Symmetrical or whirling? Emphasize the whirl or the cross-shape in the middle? Isn't it so much fun to see the way simple shapes, rendered in different prints and colors, can yield such a wide range of results? I can't wait to see yours!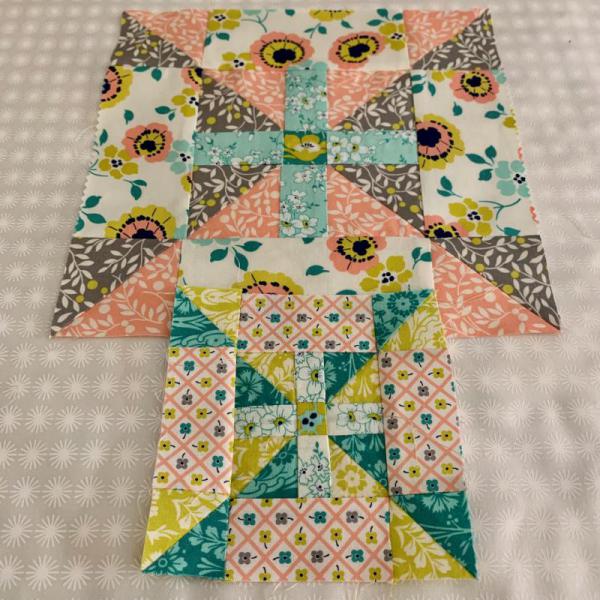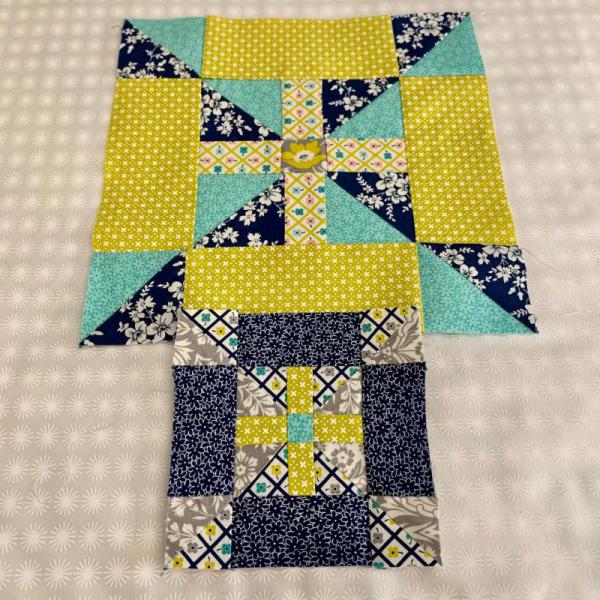 P.S.: Back to Moda asking me to participate—when I said yes, I fully intended to make all the blocks. Think I can still catch up? I'd sure like to. In the meantime, if you're on Instagram, take a look at @thelmacupcake on Instagram—she's using a combination of my fabric lines for her Blockhead blocks.
These are her Spinning Into Spring blocks.
These are all the blocks she's made so far, including a large block for a setting she's designed.  Thelma is a master at combining fabrics—her blocks are beautiful! Thank you so much for sharing, Thelma! (You can find out more about Thelma on her blog Cupcakes n' Daisies )
One more time, here are the Block Instructions - Blockheads 4 Block 6 - Spinning Into Spring
Moda is back next week with Block 7!
----------------------------------------------
If you want to make sure you don't miss anything, the three best places to check are: